OPUS 2 Audio Processor
Introducing OPUS 2—the audio processor made for everyday. It's so light you'll barely feel it, and so thin you'll barely notice it. OPUS 2 comes with multiple wearing options, so can be easily customised to suit you and your lifestyle.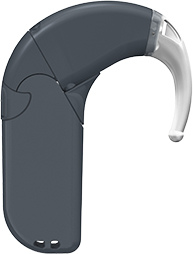 A Processor for Everyday
OPUS 2 combines great sound quality with sleek style and an adaptable design. Discover how OPUS 2 fits into your day-to-day life.
Superior sound quality
Compact size
Wireless connectivity
Multiple wearing options
Hear the Difference
Any audio processor can give you sound. We want to give you more—that's why our audio processors are powered by Triformance technology.
With a more natural sound quality that no other cochlear implant system can match, you can enjoy richer music and more natural speech. You're choosing to hear, so why not choose to hear your best?
Discover More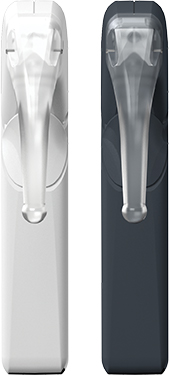 Adapting to You
Let your audio processor do the hard work. Using Automatic Sound Management technology, OPUS 2 automatically controls volume levels for you. With ASM, you can stop fiddling with programme settings, and simply join the conversation.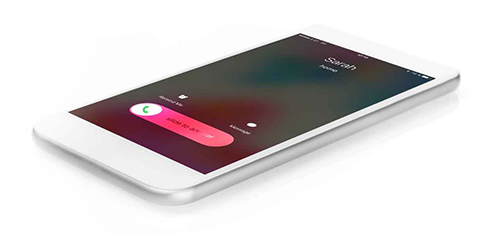 Go Wireless
In a restaurant, on the phone, or at the airport—sometimes it's hard to follow the conversation. To help with this, OPUS 2 wirelessly connects to a range of devices, giving your hearing a boost when you most need it. From wireless microphones to simple telecoils, OPUS 2 offers plenty of ways to connect.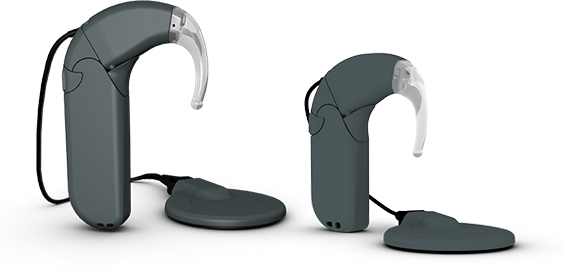 Power it Your Way
OPUS 2's modular design gives you the flexibility to choose the right battery pack for your needs. Whether you're looking for extensive battery life, or an efficient rechargeable system, OPUS 2 delivers long-lasting power and uninterrupted listening.
XS Battery Pack

Standard Battery Pack

DaCapo System

Mini Battery Pack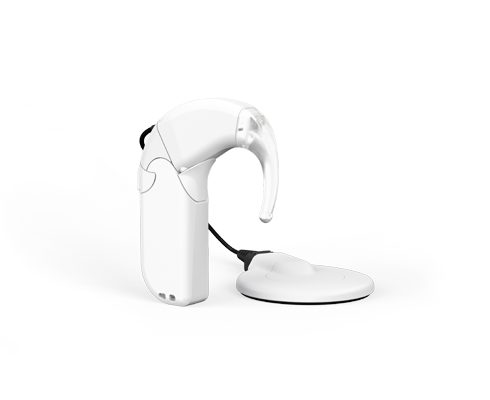 OPUS 2XS
Enjoy the same great OPUS 2 hearing experience in a smaller size. Light and thin, the OPUS 2XS fits snugly on the ear, making it comfortable to wear and easy to hide.
Powered by two zinc-air batteries
Up to 60 hours of battery life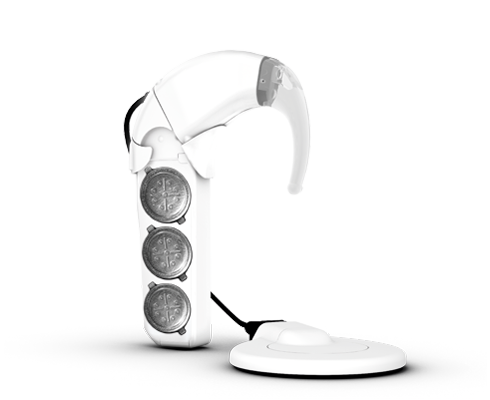 Standard Battery Pack
The Standard Battery Pack configuration is slim and lightweight, with a contoured, low-profile design that fits perfectly behind the ear. This wearing option is ideal for comfortable everyday use.
Up to 90 hours of use from three high-power zinc-air batteries
Wireless connectivity and direct audio input access with optional FM Battery Pack Cover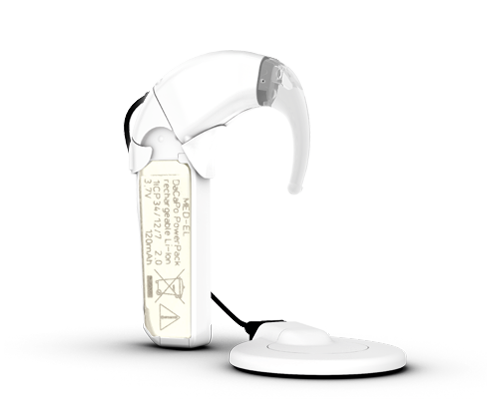 DaCapo System
Featuring a compact rechargeable PowerPack, the DaCapo system is an efficient and eco-friendly way to power your OPUS 2. The DaCapo Battery Pack has a sleek design, and the charger allows multiple PowerPacks to be charged at the same time.
Powered by one rechargeable DaCapo PowerPack
Up to 16 hours of battery life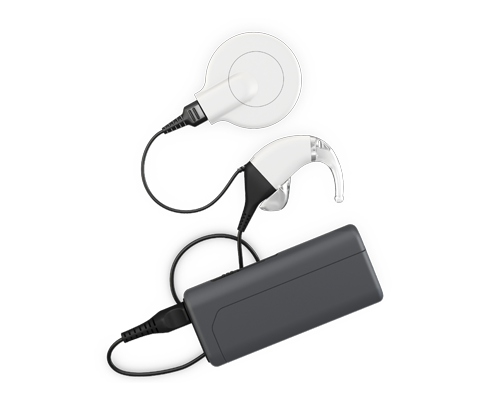 Mini Battery Pack
The Mini Battery Pack is ideal for those who wish to use regular disposable batteries with their audio processor. It features a compact device which is worn off the ear and can be easily attached to clothes or a belt.
Up to 37 hours of use with one AAA battery
DaCapo PowerPacks can also be used with the Mini Battery Pack
Make a Splash
Catching a wave in the ocean, relaxing by the pool or simply splashing around in the tub—with WaterWear you can enjoy the water without a worry. The reusable WaterWear covers fit snugly over OPUS 2, giving full protection against water of any kind and ensuring fantastic hearing wherever you are.

For Kids
Kids love to be active, and an audio processor should not get in the way of your child's adventures. We've designed some great wearing options especially for children, to keep OPUS 2 safe and secure no matter what its wearer gets up to!
Children's Battery Pack

BabyBTE / ActiveWear

Fixation Options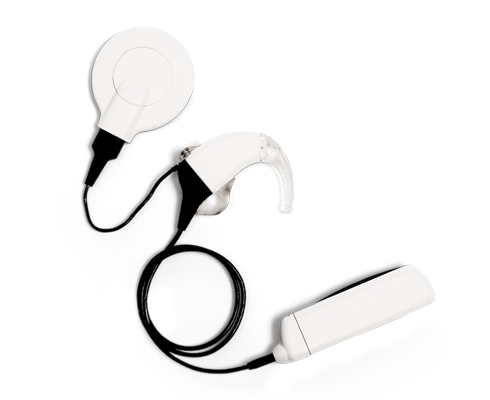 Children's Battery Pack
With only the tiny, ultralight control unit worn on the ear, the Children's Battery Pack is ideal for young children. Clipping the battery pack to clothing provides additional security, especially during playtime.
Up to 90 hours of use with a set of three high-power zinc-air batteries
Wireless access with integrated telecoil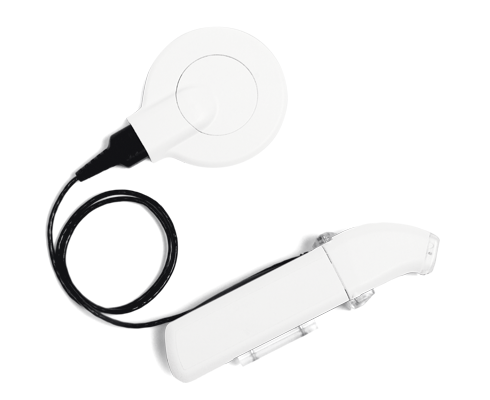 BabyBTE / ActiveWear
BabyBTE is ideal for infants & small children, or for adults during high-energy activities. The entire processor, including batteries, is attached to clothing so that it remains securely in place.
Up to 90 hours of use with a set of three high-power zinc-air batteries
Wireless access with integrated telecoil
Fixation Options
There are a range of fixation accessories for active children, designed to keep their audio processor and coil securely in place.
Comfortable to wear
Prevents damage to the audio processor through unexpected knocks or falls

Add Some Colour
Go for the natural look or make a bold fashion statement with a simple snap of the cover. From neutral hair shades to vibrant tones, OPUS 2's various components are available in up to 13 different colours, meaning you can customise it to suit your style.


Anthracite

Nordic Grey

Sienna Brown

Ebony

Bordeaux Red

Orange

Green

Pacific Blue

Baby Blue

Baby Pink

Beige

Creme

White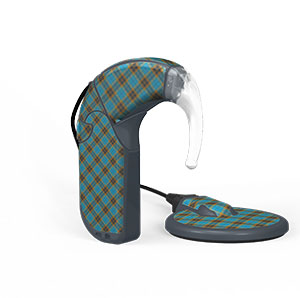 Skins
With customisable adhesive skins from DesignSkins, your processor can look exactly how you'd like. Choose from thousands of colourful designs or upload your own.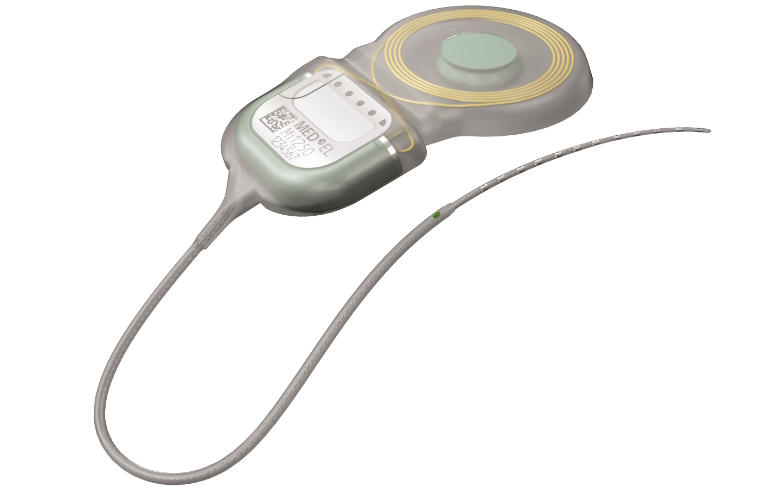 SYNCHRONY 2 Cochlear Implant
Great sound quality is only possible with a great implant. With SYNCHRONY 2 you can benefit from the latest cochlear implant technology and our MRI Guarantee.
But the biggest advantage of SYNCHRONY 2 lies in its super soft electrodes. Find out about MED-EL's electrodes, and how they help you make the most of your hearing.
Discover More
Width: 36.5mm
Length: 48.0mm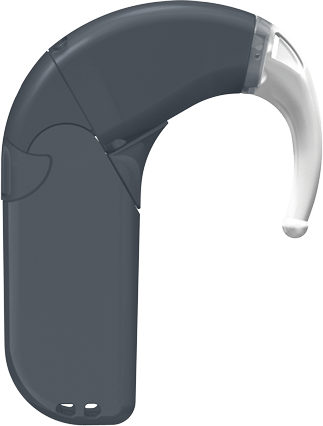 Width: 8.7mm

Weight and Dimensions
9.4 g (OPUS 2XS including batteries)
10.1 g (OPUS 2 with DaCapo
rechargeable battery system)
12.4 g (OPUS 2 with Standard Battery
Pack and batteries)
Compatible Hardware/Software
SYNCHRONY, CONCERTO, SONATA,
PULSAR, C40+, C40 implants
MAX Programming Interface
MAESTRO System Software
FineTuner Remote Control
Sound Coding Strategies
Available strategies via MAESTRO System
Software:
FS4 (Fine Structure Processing upto 1 kHz on four apical channels)
FS4-p (Fine Structure Processing up to 1 kHz on four apical channels with Intelligent Parallel Stimulation for even higher temporal accuracy)
FSP (Fine Structure Processing typically up to 350 Hz on two apical channels)
HD-CIS (High Definition CIS)
Connectivity
Integrated telecoil
Direct connection with FM battery cover (standardised Euro-Audio 3-pin connection)
Battery Life
Up to 60 hours with a set of two zinc-air batteries (OPUS 2XS)
Up to 90 hours with a set of three zinc-air batteries (OPUS 2 with Standard Battery Pack, BabyBTE/ActiveWear, or Childrens Battery Pack)
Up to 16 hours with DaCapo rechargeable battery
Up to 37 hours with Mini Battery Pack and AAA battery
Colour Options
13 colour options available
Product Features
Thinnest audio processor
Waterproof with WaterWear accessory (Standard Battery Pack or DaCapo only)
Automatic Volume Control with Dual-Loop AGC
Input Dynamic Range (IDR) of 78 dB (28dB - 106dB SPL)
Multiple modular wearing options available for pediatric and adult recipients
Four program positions
Switch-free design
Easy-to-use FineTuner remote control
Continuous volume and sensitivity control
Supports 250 spectral bands
Get in Touch
Would you like more information on our hearing loss solutions? Just fill out our simple contact form and we'll get back to you.