ideas4ears children's invention contest: winners announcement!
The young inventors took part in MED-EL's ideas4ears children's invention contest and created an innovation as part of a global competition to raise awareness for hearing loss
January 31, 2022 – (Innsbruck, Austria) – MED-EL, a leading provider and inventor of hearing implant systems, recently announced the winners of its global children's invention contest, ideas4ears. The contest challenged children 6-12 years of age from across the world to create an invention to improve the quality of life for people with hearing loss. Competition entries came in the form of video presentations, detailed drawings, colorful paintings, and even real-life prototypes, all aiming to improve the lives of people with hearing loss.
When a child has been born deaf, often a parent will worry if their newborn baby can have a life without limitations. Will they be able to develop spoken language, will they be able to attend a mainstream school, and will their deafness prevent them from living the life that they most dream of?
The ideas4ears contest proves that children whose lives have been affected by hearing loss not only manage to survive with a hearing impairment but thrive within their own families and wider communities.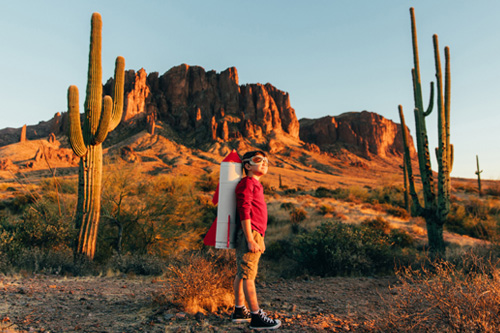 The ideas sent in the contest ranged from the imaginative to the everyday. Just a small taste of this year's contributions: Bathing caps with an integrated CI, vibrating necklaces and bed covers for doorbells, magnetic covers with mini-airbag, and a beep function that makes it easier to find your lost audio processor.
Overall, 272 children from 19 different countries participated in the competition and sent in 280 invention ideas. From these entries, the best and brightest children with the top 9 worldwide submissions were chosen to win.
Now introducing the grand prize winners for ideas4ears 2022
• Anaisha Sharma, 7 years old from India
• Basil and Leander Kioutsoukis, both 11 years old from Switzerland (joint entry)
• Bastian Schnettberg, 11 years old from Germany
• Bautista Jovanovics, 7 years old from Argentina
• Gabriela Torres, 11 years old from the United States
• José Panduro Estévez, 9 years old from Spain
• María Lopez Malo Iturribarria, 8 years old from Mexico
• Ori und Mika Tal, 5 and 7 years old from Israel (joint entry)
• Pius and Lilly Madlener, 6 and 8 years old from Austria (joint entry)

Meet the ideas4ears mastermind Geoffrey Ball
The mastermind behind ideas4ears and the contest Head Judge is Geoffrey Ball. Geoffrey became deaf as a toddler and then went on to invent a revolutionary middle ear implant to treat his own hearing loss – the VIBRANT SOUNDBRIDGE.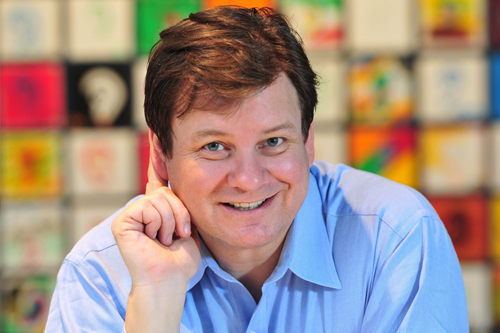 "
The inventors may be young, but they are so insightful, seeing the future of hearing implant technologies often well ahead of the curve. The world seen through a young person's eyes is one full of optimism, they approach an invention challenge with an unfiltered lens and offer their perceptive insight for innovations. The future is in safe hands with such inspiring ideas4ears inventors to lead the way going forward,
" says Geoffrey Ball, inventor of the VIBRANT SOUNDBRIDGE middle ear implant.
Even as an accomplished inventor with over 100 patents to his name, Geoffrey uses his knowledge and past experiences himself growing up as a deaf child to encourage the next generation of hearing implant inventors to get started on their invention journey from a young age.
"The inventing is one part for these kids, a real part of the challenge is presenting your invention and new ideas. All inventors did that in very creative and cool ways! The ingenuity of the young inventors is overwhelming again this year! Often, we see the same children entering every year with additional ideas, really showing the true spirit of an inventor to never give up and to keep on inventing. It's great to see how ideas4ears unites the whole family. The entries show that both young and old are passionate about the contest," says Geoffrey.
The grand prizes for the up-and-coming inventors
Due to the ongoing COVID-19 situation worldwide, the ideas4ears contest this year focused again on children who are currently doing homeschooling and the parents who are supporting them. The contest proved to be a great opportunity for families to participate in a fun and educational activity together while at home to improve the whole family's understanding of hearing loss and deafness as well as the benefits of treatment.
For this reason, the grand prize winners will receive a laptop or a tablet to support their homeschooling efforts, and to further recognize their achievements each child will receive an ideas4ears winner certificate.
You can join along with the winning inventor's festivities by following the #ideas4ears and via the Facebook page.
If you are worried about your hearing loss or the hearing loss of a family member contact
ideas4ears@medel.com
to receive a free information package on hearing and the solutions available.
About hearing loss
Over 5% of the world's population – 466 million people – are living with disabling hearing loss (432 million adults and 34 million children). Approximately one-third of people over the age of 65 are affected by disabling hearing loss.
1

The World Health Organization recommends a range of interventions to improve communication once hearing loss has occurred, including hearing implants.
1
1
www.who.int/news-room/fact-sheets/detail/deafness-and-hearing-loss
(last accessed January 2022)
About Geoffrey Ball - ideas4ears Head Judge and Inventor of the VIBRANT SOUNDBRIDGE
Geoffrey Ball's extraordinary adventure in technology began in the legendary Silicon Valley of California and ultimately led him to the mountains of Austria, where he now lives and continues his work. Even as a child, Ball knew that sign language, conventional hearing aids, and lipreading were not for him, so he decided to find a cure for his deafness. Never letting his disability stand in his way, he became a kind of modern Renaissance man with wide-ranging interests and abilities, all coupled with an undeniable talent for entrepreneurship and invention.
About MED-EL
MED-EL Medical Electronics, a leader in implantable hearing solutions, is driven by a mission to overcome hearing loss as a barrier to communication. The Austrian-based, privately owned business was co-founded by industry pioneers Ingeborg and Erwin Hochmair, whose ground-breaking research led to the development of the world's first micro-electronic multi-channel cochlear implant (CI), which was successfully implanted in 1977 and was the basis for what is known as the modern CI today. This laid the foundation for the successful growth of the company in 1990, when they hired their first employees. To date, MED-EL has grown to more than 2,300 employees from around 80 nations and 30 locations worldwide.
The company offers the widest range of implantable and non-implantable solutions to treat all types of hearing loss, enabling people in 134 countries enjoy the gift of hearing with the help of a MED-EL device. MED-EL's hearing solutions include cochlear and middle ear implant systems, a combined Electric Acoustic Stimulation hearing implant system, auditory brainstem implants as well as surgical and non-surgical bone conduction devices.
www.medel.com
CEO
Doz. DI Dr DDr med. h.c. Ingeborg Hochmair
Press contact
Lisa Azwanger-Geser
MED-EL Medical Electronics
Fürstenweg 77a
6020 Innsbruck
Austria


T: +43 5 7788-1029
Press Contact
T: +43 5 7788-0
E:
press@medel.com
www.medel.com