SYNCHRONY Cochlear Implant
When choosing a cochlear implant, you should expect only the best. As the most advanced cochlear implant, SYNCHRONY is designed to give you exceptional hearing for many years to come.
A Decision for a Lifetime
While you'll see your audio processor everyday, it's actually the internal implant that is more important. Why? Because it's the implant that is most responsible for sound quality. With an advanced implant, it's easier to chat with friends and family, listen to your favourite music, or simply hear the birds singing outside.
And unlike your audio processor, which you can upgrade regularly, your implant will stay with you for many years. Therefore it's important to choose a cochlear implant that will give you the best hearing both now, and in the future.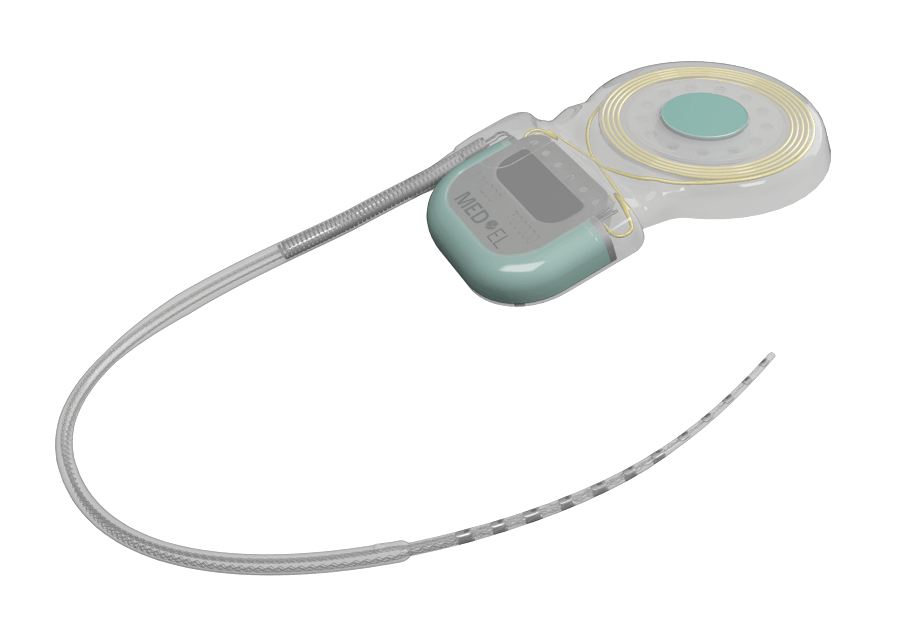 Why SYNCHRONY is the cochlear implant for you:
1
Advanced Hearing Performance
SYNCHRONY uses unique Triformance technology to give you the most natural sound quality possible.
2
Highest MRI Safety
With the highest MRI safety available*, SYNCHRONY is there with you no matter what life brings.
3
Lifetime Reliability
Using our decades of experience, SYNCHRONY is built for long-term reliability, to bring you years of exceptional hearing.
4
Always Compatible
Benefit from the latest technology. SYNCHRONY is compatible with all our current audio processors, and is designed to be compatible with our future ones too.


The Latest Technology
Only MED-EL cochlear implants offer Triformance— the most advanced hearing technology available. Triformance combines sophisticated sound coding strategies with specially-created electrodes, to give you the most natural sound quality possible.
What's more, Triformance is designed to protect your cochlea, so your ears can benefit from future technology. With Triformance and SYNCHRONY you can experience great hearing, both now and in the future.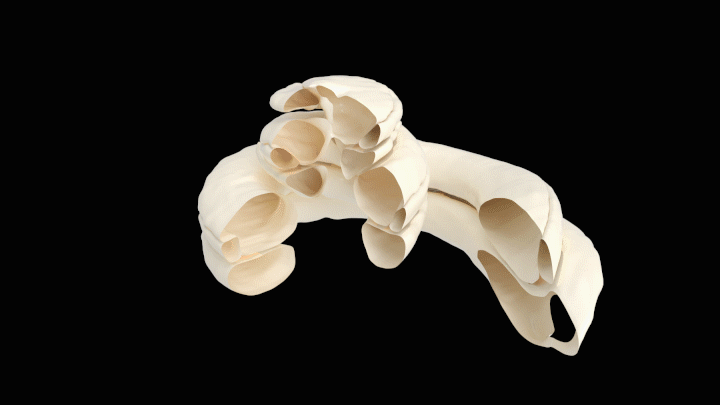 easyMRI
No surgery
No discomfort
No hearing downtime
Made for MRI
You never know what life might bring, but SYNCHRONY has you covered. SYNCHRONY's revolutionary magnet design means you can undergo high-resolution MRI scans at 3.0 Tesla, without having extra surgery to remove the magnet.
For you, this means no additional surgery just to get an MRI scan. There will be no hearing downtime, waiting for a scar to heal. SYNCHRONY simply allows you to have hassle-free and comfortable MRIs, without giving your implant a second thought.

Expect the Best
Reliability is a big topic when choosing your cochlear implant. You will have your implant for many years to come, and only the most durable and well-built implants will stand the test of time.
At MED-EL, we use our decades of experience to build cochlear implants of the highest quality. Each SYNCHRONY implant is handmade at our headquarters in Europe, and has to pass a series of strict quality inspections before being allowed to leave the building. It is our focus on quality that makes MED-EL the reliable choice for your cochlear implant.

Ready for the Future
We're constantly developing cutting-edge technology to pack into our audio processors. To ensure that you can always use the best hearing technology available, SYNCHRONY is built to be compatible with all MED-EL cochlear implant audio processors.
That means that you can upgrade to the newest audio processor, without having to get a new implant. A cochlear implant is a decision for a lifetime, and SYNCHRONY is the ideal start to your hearing journey.

Our Audio Processors
Once you've decided on your SYNCHRONY cochlear implant, it's time to choose an audio processor to match. All MED-EL audio processors are designed to give the best sound quality possible, and are easy to use in everyday life.
Check out the full range of processors below, and see which is the right option for you.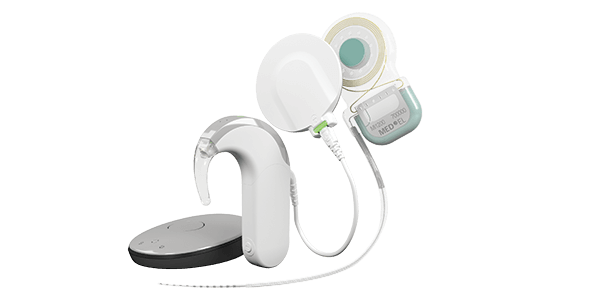 SONNET

RONDO 2

OPUS 2

RONDO
* Recipients with a SYNCHRONY Cochlear Implant may be safely MRI scanned at 0.2, 1.0, 1.5, and 3.0 Tesla following the conditions detailed in the instructions for use.
Width: 25.4mm
Length: 45.7mm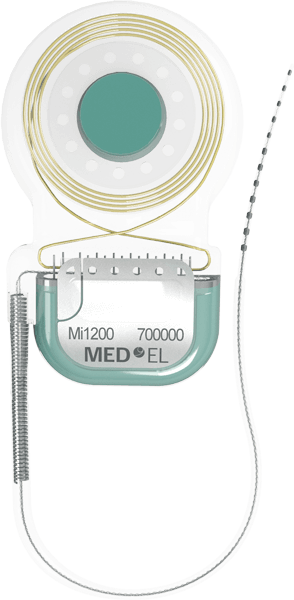 3.3mm
165°
4.5mm
⌀ 1.0mm
1.4mm

Get in Touch
Would you like more information on our hearing loss solutions? Just fill out our simple contact form and we'll get back to you.