RONDO Audio Processor
As the first all-in-one cochlear implant audio processor, RONDO set a new benchmark in design. All the parts, including the microphone, battery, and coil, are integrated into one compact unit, making RONDO comfortable to wear and easy to maintain. What's more, you can go for up to five days before needing to change the batteries.

Reliable Simplicity
RONDO combines great sound quality and easy usability in one compact device. This makes RONDO comfortable to wear, particularly if you use glasses, and easy to hide under your hair.
Great sound quality
All-in-one design
Wireless connectivity
Easy to use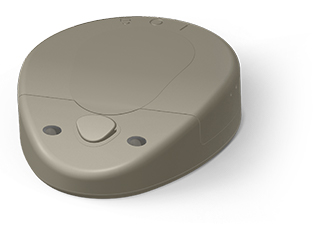 Hear the Difference
Any audio processor can give you sound. We want to give you more—that's why our audio processors are powered by Triformance technology.
With a more natural sound quality that no other cochlear implant system can match, you can enjoy richer music and more natural speech. You're choosing to hear, so why not choose to hear your best?
Discover More
Adapting to You
Never miss out on the sounds around you. RONDO uses Automatic Sound Management technology to adapt to the sound levels in your environment. The result? Less time spent switching settings and more time spent focusing on the sounds you love.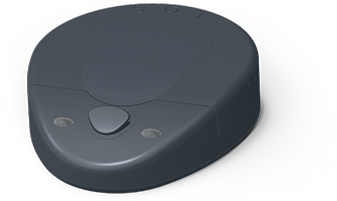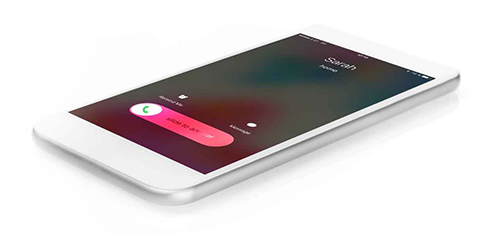 Stay Connected
Keep connected to the sounds in your environment. Whether watching TV on your tablet or chatting on the phone, there are many ways to connect your RONDO so that you don't miss a moment. In public venues, you can also connect to hearing loops or use wireless microphones to focus on the most important sounds.

Long-Lasting Power
Experience great sound for up to 75 hours at a time. RONDO's extensive battery life gives you days of uninterrupted hearing, meaning you can focus on your hearing, not your batteries.
Want flexible power options? RONDO's Mini Battery Pack is a compact external device, which lets you power your processor with regular AAA batteries, or a rechargeable DaCapo PowerPack.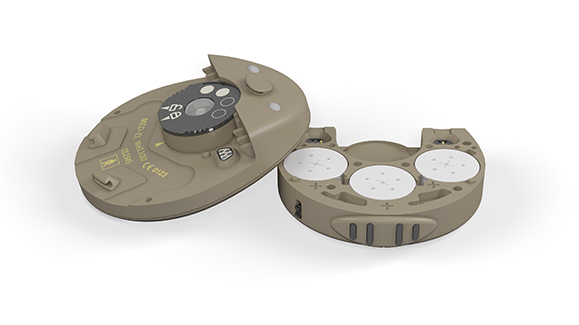 Standard Battery Pack

Mini Battery Pack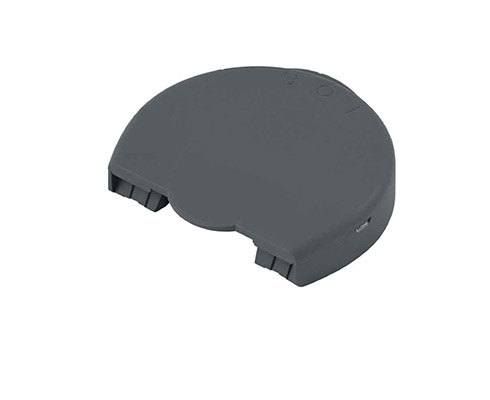 Standard Battery Pack
Small but mighty, RONDO's integrated Standard Battery Pack provides long-lasting power, for optimal hearing all day long.
Powered by three zinc-air batteries
Up to 75 hours of battery life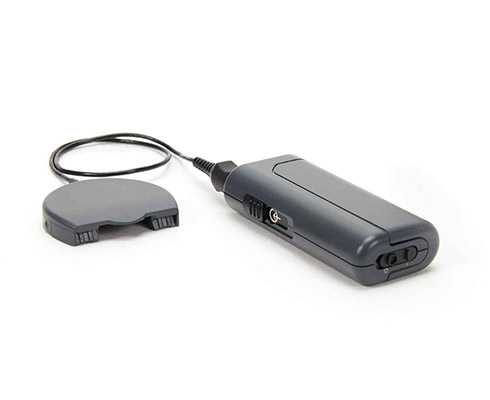 Mini Battery Pack
The Mini Battery Pack is ideal for those who wish to use either regular disposable or rechargeable batteries with their audio processor. It features a compact device which is worn off the ear and can be easily attached to clothes or a belt.
Up to 37 hours of use with one AAA battery
Rechargeable DaCapo PowerPacks can also be used with the Mini Battery Pack
3-pin port for wireless receivers and FM systems

Make a Splash
Enjoy your favourite sounds—even in the water! RONDO's reusable WaterWear covers are simple to attach and keep your processor safe and dry in any kind of water. So whether you're on a tropical beach or just relaxing in the bath, you can make the most of your hearing.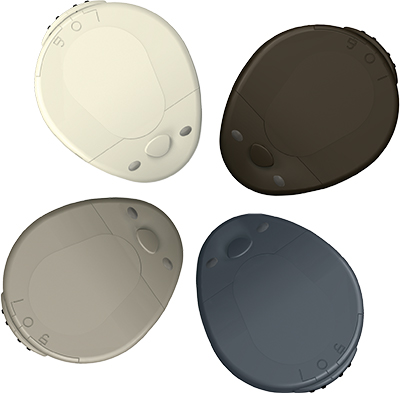 Blend In
Make your hearing stand out, not your audio processor. RONDO has a streamlined, discreet design, which can be easily hidden under hair. Available in four natural shades, there is a colour to complement every hair tone and help your RONDO blend in.
Nordic Grey

Anthracite

Ebony

Creme

Wear it Your Way
With customisable adhesive skins from DesignSkins and Skinit, you can customise your RONDO to suit your style. Choose from thousands of colourful designs, or upload your own for a truly unique look.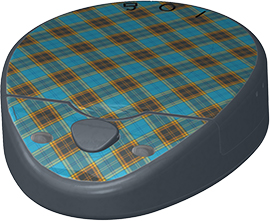 SYNCHRONY Cochlear Implant
A good audio processor is only half the story. Great hearing depends on having a great cochlear implant.
With its unique Triformance technology, reliable design, plus the highest MRI safety available, SYNCHRONY is the ideal implant for you.
Discover More
Width: 37.2mm
Length: 44.1mm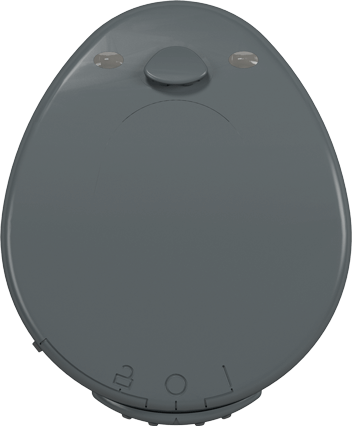 Depth: 12.1mm

Get in Touch
Would you like more information on our hearing loss solutions? Just fill out our simple contact form and we'll get back to you.