RONDO 3 Audio Processor
No need to wait for future technology. As of August 1, 2020, choose a RONDO 2 Audio Processor in your patient kit and exchange it for RONDO 3 once available! Click here for more.
Incredibly Simple. Simply Incredible.
Meet RONDO 3. Its easy-to-use design makes connecting with what you love simple.
All-day hearing
Over 30 cover designs
Compatible with all hearing aids
Simple Hearing
Hear your best and have conversations with confidence in any environment.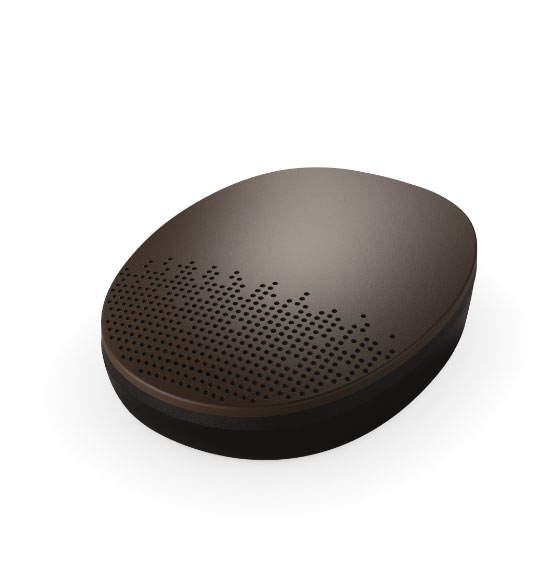 Microphone Directionality focuses your hearing by using two microphones to sharpen the sounds in front of you. This gives you better listening, especially in noisy settings.
Wind Noise Reduction minimizes continuous wind noise, making it easier to hear in outdoor settings. The wind noise reduction can be adjusted for your specific needs.
Automatic Volume Control continuously monitors your environment and seamlessly adjusts volume levels to ensure every sound is heard clearly and comfortably.
Compatible with All Hearing Aids
RONDO 3 is compatible with every brand and type of hearing aid because RONDO 3, like all MED-EL cochlear implant systems, mimics natural hearing.
What's more, RONDO 3 can even be easily adjusted for optimal hearing with any hearing aid—including the hearing aid you're already wearing on the other ear now. Since you won't need to buy a new hearing aid on the other side, you'll save money and the trouble needed to readjust to a new one. Simply incredible!
Simple Handling
No cables, no changing batteries, no hassles. RONDO 3 is light, extremely slim and charges wirelessly. No worries if you forget to charge it overnight. You can still charge it on the go and continue using your RONDO 3 at the same time without any downtime! That will give you peace of mind!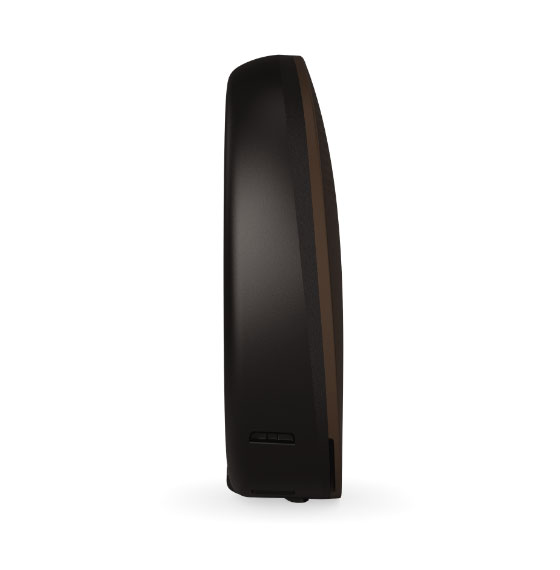 Complete Convenience
Checking RONDO 3's battery level is incredibly simple—either on your smartphone or by just pressing directly on the processor itself! It couldn't be any more convenient.
Incredible Comfort
RONDO 3 was created for comfort and is barely visible on the head. It is worn completely off the ear, making RONDO 3 not only perfect for those with glasses but also incredibly comfortable for everyone.
Cut Costs and Waste
With an integrated rechargeable battery, you won't use disposable batteries ever again. Save yourself time and money—and from the guilt of having to throw away all of those used batteries.
Power for All Day
RONDO 3 is incredibly simple. With wireless streaming, wireless charging and superior hearing performance, RONDO 3 gives you simple hearing for all day—every day. It's simply an incredible audio processor.
Wireless Charging
Simply place it on the center of the inductive charging pad, and RONDO 3 will recharge automatically—no cables needed! Then you're free to forget about it and get on with your day—or rest assured that RONDO 3 will be ready to go when you need it.

Simple Streaming
Seamlessly connect with what you love. Stream high-quality audio, make hands-free phone calls, and benefit from an additional microphone to hear more clearly wherever you are with AudioLink.
Stay Connected
Whether you're enjoying your favorite movie on a tablet or a TV, in a business meeting, or sharing a special moment with a loved one, AudioLink will keep you connected.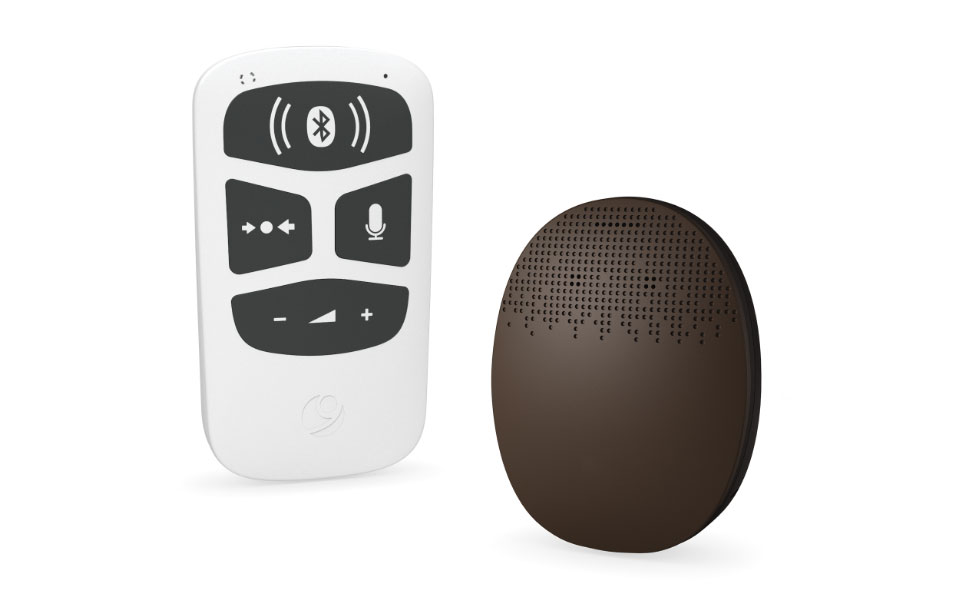 Simple Protection
Increased protection means peace of mind. From accidental spills to a day at the beach, RONDO 3 has got you covered.
IP68 Rating
With a rating of IP68, RONDO 3 is water-resistant enough to survive dust, rain, sweat, an accidental spill or splash of water, or even a brief immersion in water* without an accessory. Worries about damaging your processor during your everyday life will be history with RONDO 3!
Make Waves
With WaterWear, you can keep your RONDO 3 safe while swimming or bathing. Whether you are playing in the ocean or cooling off in a chlorinated swimming pool on a hot summer day, these reusable and fully waterproof covers will give you the freedom to hear while enjoying your time in the water.

Simple Personalization
RONDO 3 can either blend in or stand out—whatever you want to match your mood or show your style.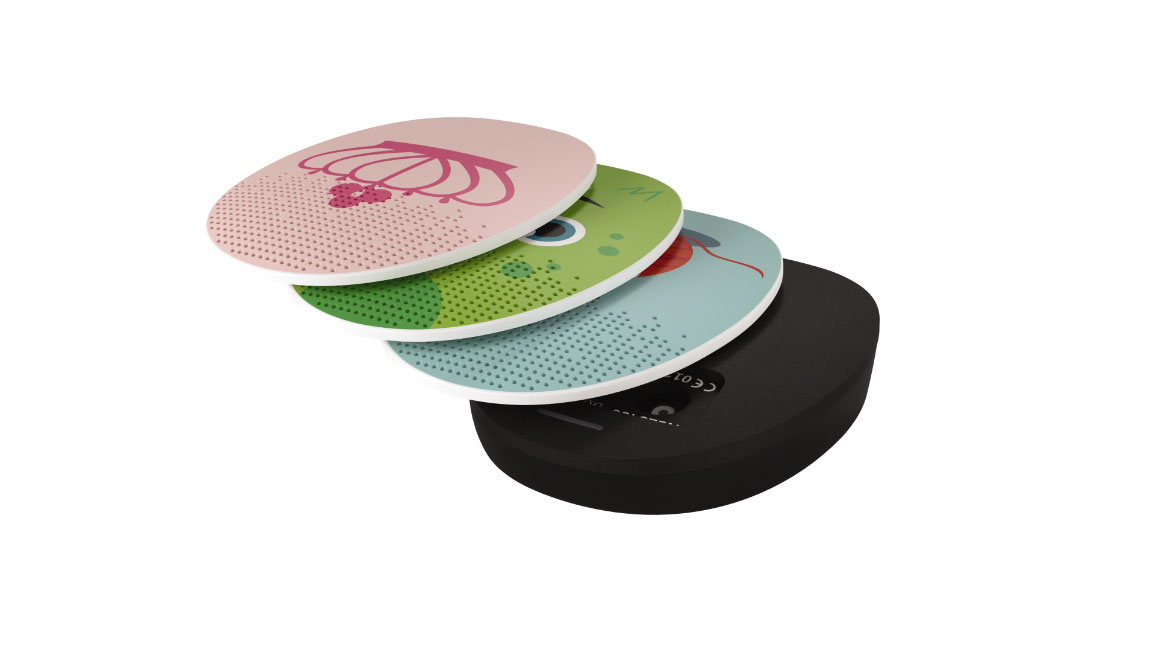 Look and Feel Confident
Look and feel good with RONDO 3. RONDO 3 can blend in discreetly with your hair or stand out with our colorful Design Covers. There are also Simplicity Covers so locating the button is intuitive for new users and caregivers, and there's even a Mini Cover if you want to make your RONDO 3 even lighter**.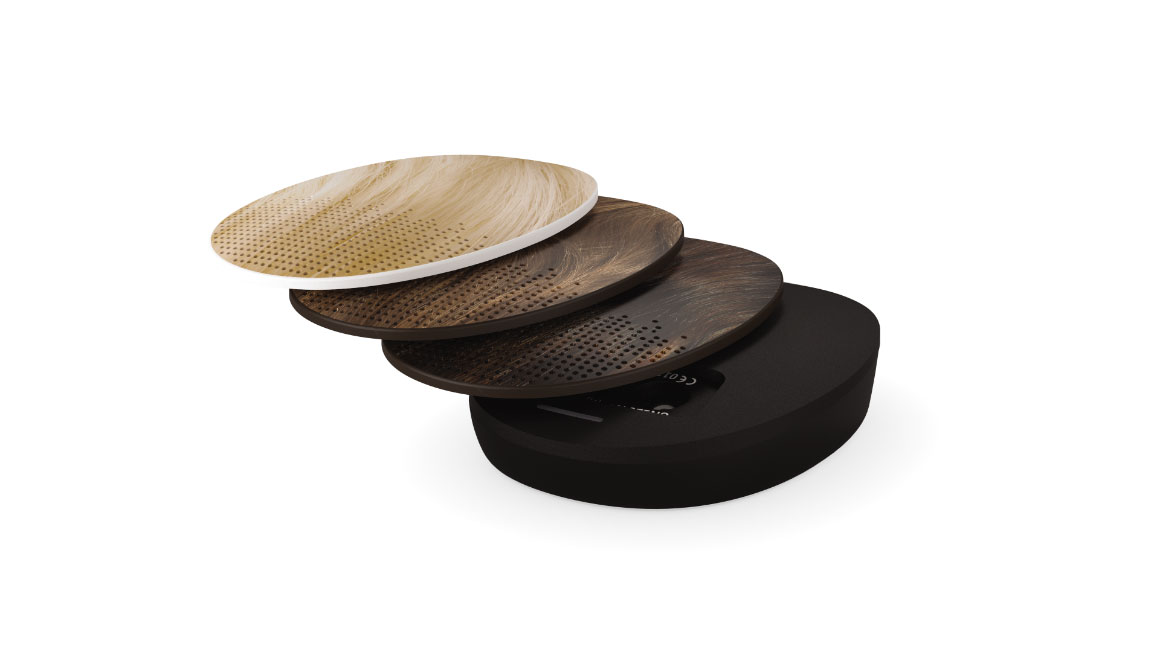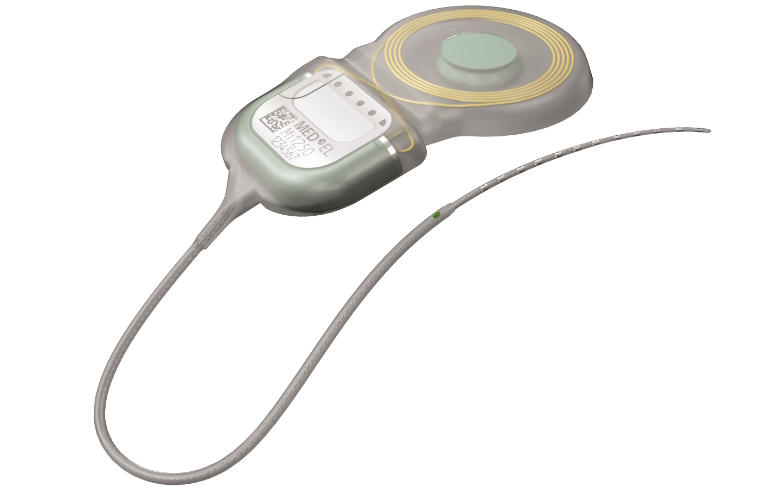 SYNCHRONY 2 Cochlear Implant
A good audio processor is only half the story. Great hearing depends on having a great cochlear implant.
With its unique Triformance technology, reliable design, plus high-resolution MRI safety, SYNCHRONY 2 is the ideal implant for you.
Discover More
The Charging Pad is not manufactured by MED-EL.
* Immersion in water (up to a maximum depth of 1 m for 60 minutes).
** RONDO 3 comes with a choice of 5 standard covers. Design Covers, Simplicity Covers and Mini Cover are available for purchase separately.
---
RONDO Swap Program
No need to wait for future technology. As of August 1, 2020, patients who choose a MED-EL cochlear implant with a RONDO 2 Audio Processor can exchange the RONDO 2 for RONDO 3 once it's available.
Here's how RONDO Swap works:
Choose a MED-EL SYNCHRONY Cochlear Implant system with a RONDO 2 Audio Processor. If your Patient Kit includes two processors, keep one RONDO 2 sealed for the swap.
When you receive your Patient Kit, you will be instructed to complete a simple, online pre-registration for RONDO Swap.
Once the RONDO 3 Audio Processor is available (expected later this year), MED-EL will contact you to complete the swap.
Have a question or want to learn more about the RONDO Swap program? Fill out the contact form below to get in touch with us!
RONDO Swap is offered for patients implanted in the U.S. only with a surgery date of August 1, 2020 through product availability.
If you receive only one audio processor in your Patient Kit, choose RONDO 2 and use it until the swap.
A FineTuner will also be returned to MED-EL as part of the swap. Instructions for the FineTuner return will vary by Patient Kit.
The warranty start date for the RONDO 3 Audio Processor coincides with the start date of the original CI system patient kit.
Only one audio processor may be exchanged per ear/CI system.
SONNET 2 is not eligible for the RONDO Swap promotion.
Width: 35.8mm
Length: 44.9mm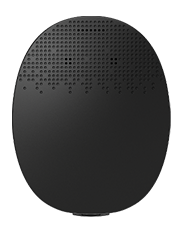 Height: 11.9mm

Dimensions & Weight
Length: 44.9 mm
Width: 35.8 mm
Height: 11.9 mm
14.7 g with Mini Cover and magnet M1
15.9 g with Standard Cover and magnet M1
Product Features
All-in-one design
Water-resistant according to IP68 standard: RONDO 3 is resistant to water splashes and submersion (up to a maximum depth of 1 m for 60 minutes).
Frequency range 70-9300 Hz
Dual microphones
Extended datalogging
Battery status indication via LED
Link Monitoring function with LED indicator
Continuous volume and sensitivity control via FineTuner Echo or AudioKey 2
Four program positions
Additional fixation options
Diametric magnet available in 5 strengths, axial magnet available in 5 strengths
Housing: Mixture of polycarbonate and acrylonitrile-butadiene-styrol polymer
Biocompatible according to ISO 10993-1
Latex-free*
Rechargeable Battery
Integrated lithium-ion battery
Up to 24 hours of use per charge**
Wireless recharging
Power supply and simultaneous charging possible via Charging Cable (e.g. connection to power bank)
Battery life expectancy is typically more than 5 years
Connectivity
2.4 GHz wireless communication
Music streaming via AudioLink
Telecoil adapter
Direct connectivity to assistive listening devices via Mini Battery Pack
Compatibility
Compatible with all MED-EL multichannel cochlear implants
MAX Programming Interface
MAESTRO System Software 9.0 or later
Bimodal use: compatible with all hearing aids
Covers
5 Standard Covers (matte)
5 Simplicity Covers
24 Design Covers
1 Mini Cover (black)
Color Options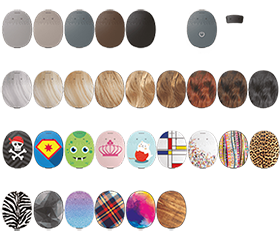 Front-End Processing
Microphone Directionality (Omni, Natural, Adaptive)
Automatic Volume Control with Dual-Loop AGC
Wind Noise Reduction
Input Dynamic Range (IDR) of 75 dB
Sound Coding Strategies***
FS4 (Fine Structure Processing up to 1 kHz on 4 apical channels)
FS4-p (Fine Structure Processing up to 1 kHz on 4 apical channels with intelligent parallel stimulation)
FSP (Fine Structure Processing typically up to 350 Hz on 2 apical channels)
HD-CIS (High Definition CIS)
Biphasic or triphasic stimulation pulses
Supports 250 spectral bands
---
* Whereby "free" means "not made with latex" according to current FDA guidance: "Recommendations for Labeling Medical Products to Inform Users that the Product or Product Container is not Made with Natural Rubber Latex", 2014.
** Battery life dependent on individual usage.
*** Fine-structure coding is not indicated for pre-lingual children in the USA.