SONNET
CI and EAS Audio Processor
These support guides will help you handle and care for the SONNET & SONNET EAS Audio Processor.
AudioLink
Connect to your phone, stream sound from TV, or use the remote mic to hear the family at dinner—with AudioLink, all this is possible, and more! AudioLink is a universal connectivity device that can be used to connect SONNET to your phone, tablet, TV, and all your other favourite media devices.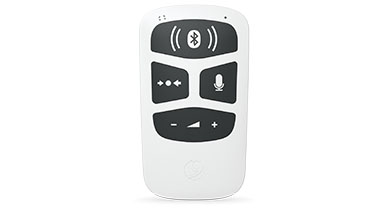 For more information about using AudioLink with SONNET, check out the AudioLink support section.
Refer to your user manual for more information.