Bone Conduction Implant
Combining great sound quality with an incredibly comfortable design, BONEBRIDGE uses advanced bone conduction technology to bring sound into your world.
Comfortable and Effective
BONEBRIDGE is a high-performance hearing implant that is both easy to use and easy to wear. Using bone conduction to bring sound straight to your inner ear, BONEBRIDGE ensures natural sound quality so that you never miss a moment.

BONEBRIDGE is also the only active bone conduction implant that is placed fully under the skin—in fact, you won't even realise it's there! The externally-worn SAMBA Audio Processor sits comfortably on your head and its streamlined design makes it easy to hide under your hair.
Natural sound quality

Active bone conduction for excellent hearing without noisy feedback

All-day wearing comfort

SAMBA is light and comfortable to wear all day long

No regular skin care necessary

BONEBRIDGE implant placed fully under skin

Sleek design

Easy to hide SAMBA under hair

Ease of use

Simple handling and low maintenance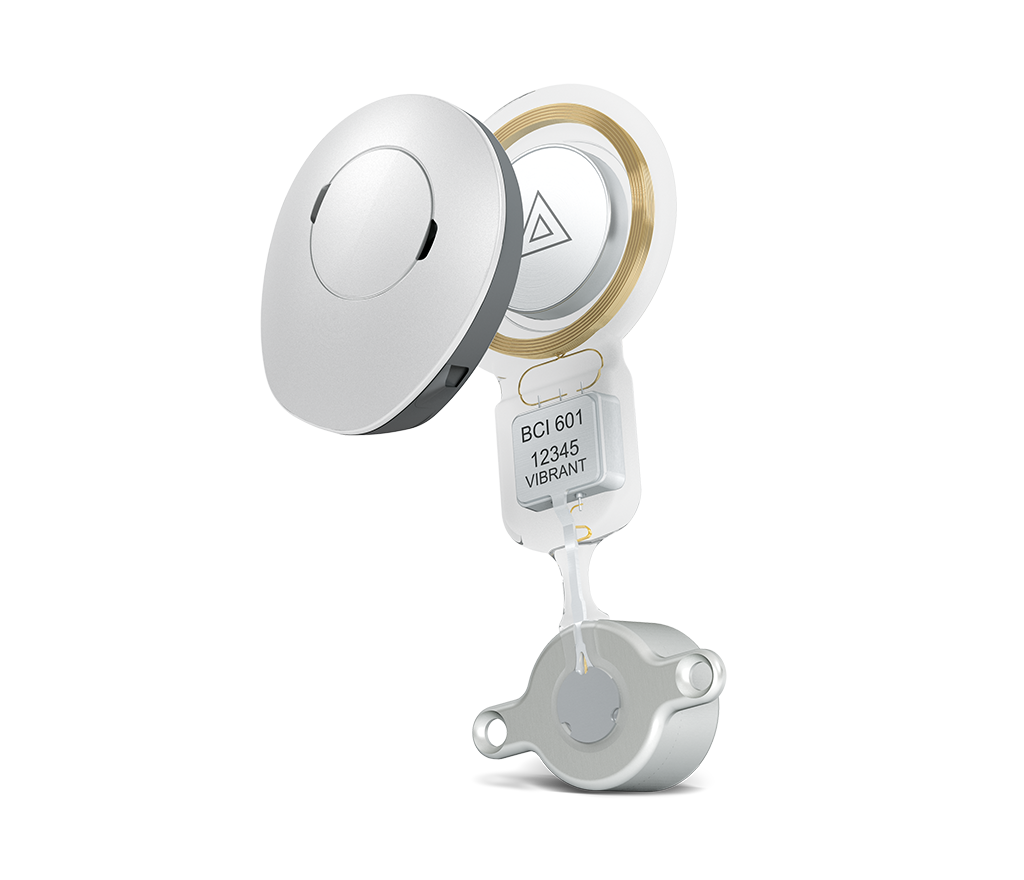 Experiences with BONEBRIDGE
BONEBRIDGE users tell us how their bone conduction implant has not only improved their hearing, but also their lives—at work, at home, and with friends and family.
"Today, I still can't believe what a difference this small device can make!"


Daniela A., BONEBRIDGE user from Austria
"It felt so natural, like I had been wearing it for years."
How Does BONEBRIDGE Work?
With normal hearing, sound vibrations are sent through the outer and middle parts of the ear, and on to the inner ear. If you have conductive or mixed hearing loss, your outer or middle ear is damaged, and so sounds can't reach your inner ear effectively. BONEBRIDGE bypasses your damaged outer and middle ears altogether, and sends sound vibrations to your inner ear through the bones of your skull. This allows you to enjoy great hearing, despite your hearing loss.
If you have single-sided deafness, BONEBRIDGE can also be used to send sound vibrations from your non-hearing side over to your "good side". This gives you the freedom to join the conversation, wherever you're sitting at the table.
The BONEBRIDGE System consists of two parts. The externally worn audio processor picks up the sounds around you and sends them to the internal implant, which is placed just under the skin behind the ear.
See BONEBRIDGE in action by watching this simple video.
A Closer Look
BONEBRIDGE provides great sound quality—and much more besides. Offering outstanding reliability and MRI safety, BONEBRIDGE is designed for a lifetime of better hearing. And with SAMBA, you have an audio processor that's built for your lifestyle. Flexible connectivity options, chic Design Covers, and all packed into a compact, comfortable device.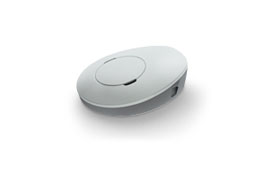 SAMBA
Audio Processor

Smallest Audio Processor Available
Stylish Design Covers
Easy Wireless Connectivity*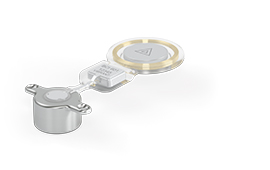 BONEBRIDGE
BCI 601 Implant

Natural Sound Quality

Fully Implanted
1.5 Tesla MRI Without Surgery

Why Choose BONEBRIDGE?
A Comfortable Solution
BONEBRIDGE is the only active bone conduction implant that is fully implanted under the skin. For you, that means nothing sticking out through your skin, no open wounds, and therefore no daily skin care routines to worry about. You can simply put on your SAMBA Audio Processor each morning, and forget about it for the rest of the day.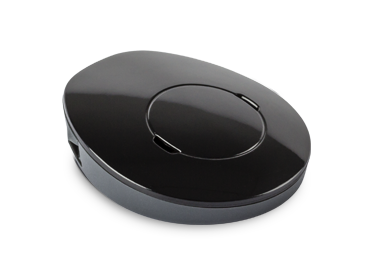 A Stylish Solution
Make BONEBRIDGE invisible. The SAMBA Audio Processor is worn on your head, just behind your ear, and is held comfortably in place by magnets. This makes it easy to hide the compact SAMBA under your hair. Alternatively, make your processor stand out from the crowd with the stylish SAMBA Design Covers.
A Long-Term Solution
A hearing implant is a decision for a lifetime, so it is important to choose a system you can rely on. BONEBRIDGE's robust design is built to keep you hearing for many years to come. The implant can undergo MRI scans of up to 1.5 Tesla, so you're prepared for whatever the future might bring. What's more, with BONEBRIDGE you can easily upgrade to the newest audio processor, and benefit from the latest in hearing technology.
easyMRI
No surgery
No discomfort
No hearing downtime
SAMBA Audio Processor
The SAMBA is the latest generation of audio processor for SOUNDBRIDGE and BONEBRIDGE. The SAMBA does what its name suggests: it's colourful, versatile, and brings sound and joy to your life.
The Next Steps
What can you expect next? Here's an outline of the process of receiving a bone conduction implant.
First, you'll undergo routine assessments to ensure you're a candidate for a bone conduction implant, and if there are any additional factors your implant team should consider. Your clinical team will walk you and your family through the specifics of what to expect in the following steps.
To implant BONEBRIDGE, the surgical procedure is straightforward and usually lasts between 1–2 hours under general anesthesia. Recipients are usually back on their feet the next day. Your hospital stay may last one or more days, depending on your individual needs and what's typical in your area.
A few weeks after implantation, you'll have your first fitting. This "activation day" is when your audiologist will turn on your audio processor for the first time and you'll hear your first new sounds. The audio settings of your processor will be adjusted to fit your hearing preferences.
*Wireless connectivity feature is available with the Siemens miniTek. Sivantos is not responsible for the operation with the SAMBA or its compliance with safety and regulatory standards in operation with the SAMBA.
⌀ 28.6 mm
23.8 mm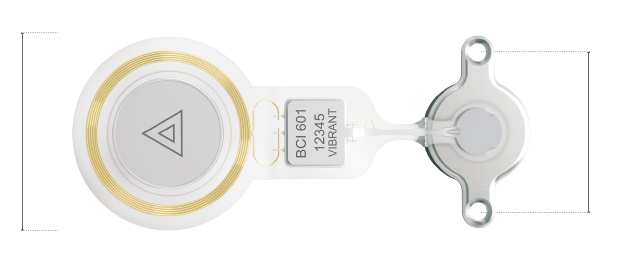 4.5 mm
8.7 mm
69 mm
15.8 mm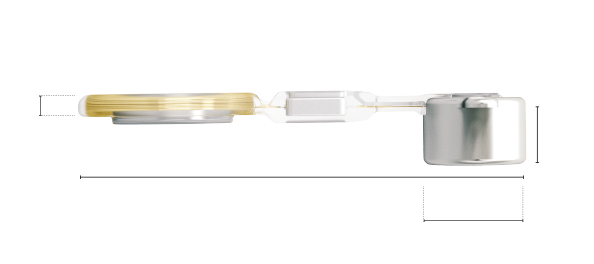 Get in Touch
Would you like more information on our hearing loss solutions? Just fill out our simple contact form and we'll get back to you.