Welcome to MED-EL UK!
MED-EL UK is proud of its dedicated team, who work in partnership with Hearing Implant centres throughout the UK, to achieve the best possible hearing outcomes for patients.
Within this section, you will find:
your nearest clinic with our Clinic Finder to identify UK centres supplying MED-EL Implants.
Order spare parts and accessories using our UK Shop.
Read UK users' experiences of CI, Vibrant and Bonebridge.
Apply for the UK Music Grant
Upcoming Events and Training, for professionals.
Find useful links.
---
The HearPeers Mentor Programme
As a candidate for a hearing implant or a new implant user, you'll have many questions. The HearPeers Mentor Programme is there for you. Share your questions and concerns with people who have lived through similar experiences by connecting to a HearPeers Mentor online or at an event near you.
The HearPeers website also contains information to help you get up-to-date information to help you decide whether a hearing implant is right for you or your child.
Would you like to connect to a mentor, or become a mentor yourself?
---
MED-EL UK Shop
Helping you to buy accessories direct from MED-EL
What can I buy?
You can buy a range of items for your processor direct from MED-EL using the MED-EL UK Shop. Items available include spares, replacement cables, batteries, and exciting accessories. Full central processing units (CPU), DUET2 battery packs, and DUET2 acoustic ear hooks can also be bought with prior consent from your CI clinic. For more details please see the product catalogues below. Look out for our e-commerce facility coming very soon.
Can anyone order from the MED-EL Shop?
Only UK registered users, parents of users, or supporting professionals can buy items.
How do I order?
Simply email orders@medel.co.uk and they will contact you to discuss the items you would like to buy.
Find out more
For further information please read our FAQs or contact us by email at orders@medel.co.uk or FREEPHONE 0330 123 5601. (Not all products might be available in your area)
MED-EL patients can now order WaterWear for SONNET, SONNET EAS, and OPUS 2 directly from the MED-EL UK shop. RONDO WaterWear also available. The WaterWear package comprises of a WaterWear set and compatible silver-oxide batteries (items also sold separately). For prices and to order contact orders@medel.co.uk.
Free swimming bag for first 100 WaterWear orders for behind the ear audio processors!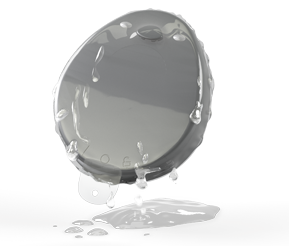 SONNET
Product Catalogue
RONDO
Product Catalogue
OPUS 2
Product Catalogue
SAMBA & AMADE
Product Catalogue
ADHEAR
Product Catalogue
---
Music Grant
The MED-EL UK music grant gives MED-EL hearing implant users the chance to own and learn to play a musical instrument.
Every year a winner from our two categories: under 19s; 19s and over, will receive:
A musical instrument of their choice, up to the value of £500.
One 30 minute lesson per week for one year.
£30 allowance for sheet music. 
Who can apply?
It doesn't matter whether you're a musical beginner or already have some experience, all we ask is you have the commitment, enthusiasm and motivation to learn how to play an instrument.
As long as you're a MED-EL hearing implant user and live in the UK we'd love to hear from you. Applicants under the age of 18 years old must have the consent of their parent or legal guardian. Terms and conditions apply.
The deadline for applications is 29 July each year. Winners will be announced by the end of August. Good luck!
Eleanor
Under 19s winner
Music loving Eleanor who has a Cochlear Implant chose to play the guitar and is loving her weekly guitar lessons!
MED-EL UK's nominated charity, Music and the Deaf (MATD), was founded in 1988 by Dr Paul Whittaker OBE, to help deaf people, and those who live and work with them, access and enjoy music.
Hearing implant users are very welcome at all workshops and events run by Music and the Deaf.
Working together for a two year period, MED-EL and MATD are running a joint programme of workshops and training courses, in addition to the wide range of activities and music clubs organised by the charity already.
---
Laurie was diagnosed with impaired hearing in his late teens during a medical test for the RAF. This was treated with hearing aids. However, in the last ten years Laurie's hearing degenerated, leaving him increasingly isolated, even within his family circle. Since receiving his cochlear implant, Laurie enjoys being back at the centre of family life, taking full part in conversations with his children and grandchildren.
Duncan is a bilateral CI User who was 29 years old when he received his first cochlear implant. His progressive hearing loss made using the telephone difficult, he felt self conscious and would avoid being the centre of attention. Since having his implants, Duncan has set up a successful business and using his telephone is something he now takes for granted.
Music and reading are very important to Hanna. Her hobby as a book reviewer gives Hanna the opportunity to express her opinions which she does with great confidence. Profoundly deaf since a very young age, Hanna enjoys playing her cornet in the youth orchestra and listening to pop music with friends, both of which are only possible thanks to her cochlear implant.
---
VIBRANT SOUNDBRIDGE & BONEBRIDGE
Middle Ear & Bone Conduction Implant Stories
Susan's confidence had plummeted. Frequent ear infections meant she was often unable to wear her digital hearing aids, so her work and home life suffered. Susan rejected traditional bone anchored hearing aids, instead choosing Vibrant Soundbridge implants. Now she finally enjoys talking to her 6 grandchildren on the telephone.
Recurrent ear infections meant that Karen, a healthcare assistant and busy mum of two, was unable to wear hearing aids to treat her conductive hearing loss. Fitted with a Bonebridge implant system in December 2012, her confidence has soared as she feels "like a part of life again."
Sarai
Middle Ear Implant Recipient
Sarai has a genetic hearing loss, after not wearing her hearing aids through her self-conscious teens, she was offered a Vibrant Soundbridge and implanted in 2002. The confidence boost from her implant has resulted in several promotions at work and she now travels the world on business.
Ken
Middle Ear Implant Recipient
After picking up an ear infection swimming on holiday, teacher Ken had to retire when hearing aids provided no directional hearing in the classroom. Being a wizz in IT Ken discovered the Vibrant Soundbridge and hasn't looked back since
Maralyn
Middle Ear Implant Recipient
Flying to France for information on a new semi-implantable treatment for her hearing loss, the news one year later that Vibrant Soundbridge was available in Northern Ireland was just ideal for Maralyn.
June
Middle Ear Implant Recipient
June was diagnosed with congenital hearing loss and struggled to adjust to hearing aids. Being a psychiatric nurse her hearing caused a communication barrier at work and she soon feared she may lose her job. After developing severe eczema June was the ideal candidate for the Vibrant Soundbridge
---
ADHEAR Bone Conduction System
Bone Conduction System Stories
ADHEAR has made an overwhelming difference to William's life. Whether it's in school, during daily family life or joining in at this rugby club, ADHEAR has given William the chance to lead a full and active life. It has not only had a positive influence on his social life but has strengthened his own self confidence.
---
Events & Training
MED-EL organises a number of workshops and events throughout the year for UK professionals working in surgical, audiological and rehabilitation disciplines.
We also offer bespoke in-house training run by our clinical team.
If you are interested in attending any of our events or would like to discuss our in-house training courses, please contact the conference team on 01226 242874 or email conferences@medel.co.uk.
MED-EL UK
Attending 2018
BSHAA, BSA and BAA Joint Event
7th February 2018
Hilton, Leeds

More Info
---
BCIG Annual Conference and AGM

17th - 18th May 2018
Belfast

More Info
---
BACO International 2018
British Association of Otorhinolaryngology- Head & Neck Surgery

4th - 6th July 2018
Manchester Central, Petersfield, M2 3GX

More Info
---
Implantable Acoustic Devices

11th - 12th October 2018
Sheffield
---
BAA 15th Annual Conference

8th - 9th November 2018
Liverpool

More Info
MED-EL
2018
M7 – MAESTRO 7 Training
8th - 9th May 2018
York
---
Useful Links
Action on Hearing loss
UK charity raising awareness of deafness and hearing loss.
BAA
British Academy of audiology
BCIG
British Cochlear Implant Group
Cochlear Implanted Children's Support Group (CICS)
A support group founded by parents whose deaf children use cochlear implants.
---
Cochlear Implant User Group (UK)
A support group set up within 'Yahoo Groups' for cochlear implant users within the UK.
Ear Foundation
Provides services which bridge the gap between the clinics and the local community.
Home Counties Cochlear Implant Group (HCCIG)
A support network to exchange information and discuss all aspects of cochlear implants in a social environment.
NCIUA
This association is open to all cochlear implant users, their family and friends.
---
Contact us
In addition to the main telephone line, we have introduced departmental telephone numbers and email addresses to ensure your enquiry is dealt with as efficiently as possible.
---
Clinical Support
Technical support to clinics and patients, surgical support and professional training.
FREEPHONE: 0330 123 5601
E-mail: clinicalsupport@medel.co.uk
Customer Services
General information, device registration and special orders.
FREEPHONE: 0330 123 5601
E-mail: customerservice@medel.co.uk
---
Conference and Marketing
Events, training, sponsorship, literature requests and media.
FREEPHONE: 0330 123 5601
E-mail: conferences@medel.co.uk
Rehabilitation
You will also find helpful information in the BRIDGE to better communication rehabilitation section of the website.
---
Contact Form