RONDO 3 Audio Processor
RONDO 3 is incredibly simple. With wireless streaming, wireless charging and superior hearing performance, RONDO 3 gives you up to 24 hours of simple hearing every day. It's simply an incredible audio processor.
Incredibly Simple. Simply Incredible.
RONDO 3 makes hearing simple. Superior and seamless hearing performance — without the need to change settings or batteries. With RONDO 3, connecting with what you love is simple.
Up to 24 hours battery life
Over 30 cover designs
Compatible with all hearing aids
Simple Hearing
Hear your best and have conversations with confidence in any environment—without changing settings.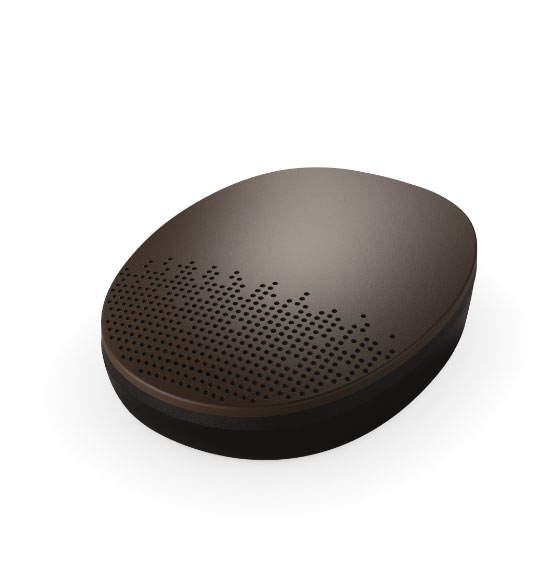 Conversations with Confidence
Ever have problems understanding in a crowded café? Not with RONDO 3. With two microphones focused on speech, RONDO 3 will give you the confidence to have conversations anywhere.
Adaptive Intelligence
Tired of changing settings? With Automatic Sound Management 3.0 and Adaptive Intelligence technology, RONDO 3 automatically adapts to any sound environment providing for superior hearing performance everywhere you go. Now that's incredibly simple.
Enhanced Noise Reduction
Whether it's the breeze, dishes clanking or the steady hum of an engine, noise everywhere can disrupt your understanding of speech. RONDO 3 automatically reduces such background noises so you can hear with comfort.
Compatible with All Hearing Aids
RONDO 3 is compatible with every brand and type of hearing aid because RONDO 3 and MED-EL cochlear implant systems mimic natural hearing.
What's more, RONDO 3 can even be easily adjusted for optimal hearing with any hearing aid—including the hearing aid you're already wearing on the other ear now. Since you won't need to buy a new hearing aid on the other side, you'll save money and the trouble needed to readjust to a new one. Simply incredible!
Simple Handling
No cables, no changing batteries, no hassles. RONDO 3 is light, extremely slim and charges wirelessly. No worries if you forget to charge it overnight. You can still charge it on the go and continue using your RONDO 3 at the same time without any downtime! That will give you peace of mind!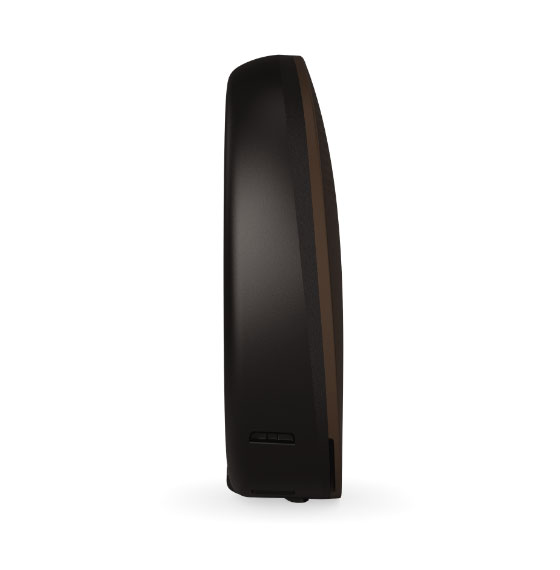 Complete Convenience
Checking RONDO 3's battery level is incredibly simple—either on your smartphone or by just pressing directly on the processor itself! It couldn't be any more convenient.
Incredible Comfort
RONDO 3 was created for comfort and is barely visible on the head. It is worn completely off the ear, making RONDO 3 not only perfect for those with glasses but also incredibly comfortable for everyone.
Cut Costs and Waste
With an integrated rechargeable battery, you won't use disposable batteries ever again. Save yourself time and money—and from the guilt of having to throw away all of those used batteries.
Power for Up to 24 Hours
RONDO 3's integrated rechargeable lithium-ion battery can provide enough power for up to 24 hours—an entire day! Just charge it overnight while you sleep, and wake up to a full day of hearing.
Wireless Charging
Simply place it on the centre of the inductive charging pad, and RONDO 3 will recharge automatically—no cables needed! Then you're free to forget about it and get on with your day—or rest assured that RONDO 3 will be ready to go when you need it.

Simple Streaming
Seamlessly connect with what you love. Stream high-quality audio wirelessly from many external audio sources, make hands-free phone calls, and benefit from an additional microphone to hear more clearly wherever you are with AudioLink.
Stay Connected
Whether you're enjoying your favourite movie on a tablet or a TV, in a business meeting, or sharing a special moment with a loved one, AudioLink will keep you connected.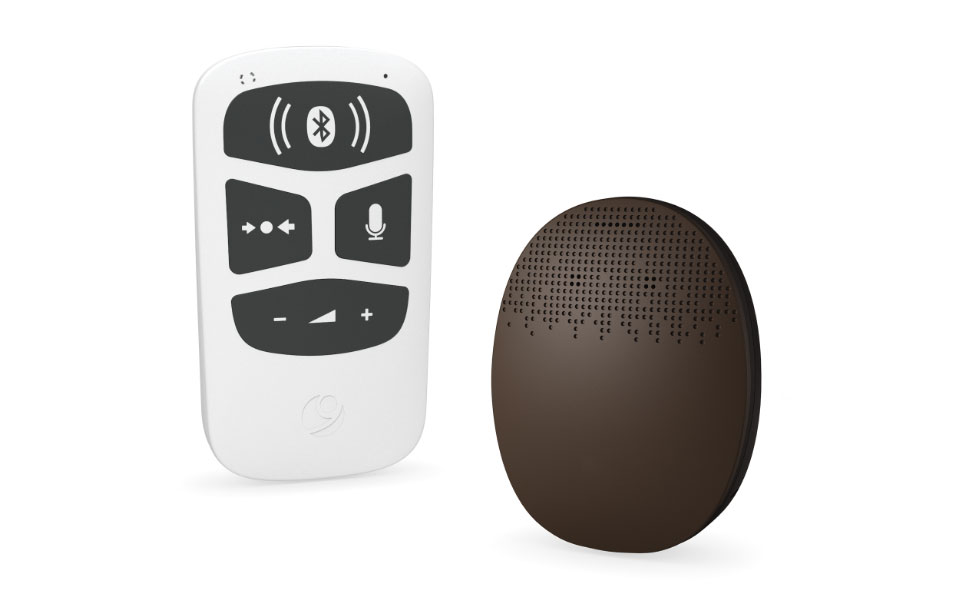 All at Your Fingertips
Want to adjust RONDO 3's settings? You decide between the FineTuner Echo remote control or the AudioKey 2 app on your smartphone. It is also easy and convenient to get detailed battery level percentage information directly from your Android or iPhone via AudioKey 2.
AudioKey 2 does even more. With the Guardian Role, parents can check their child's hearing and audio processor settings from their smartphone. You can also see which settings you use most and even locate RONDO 3 if you lose it—all without having to carry a remote control.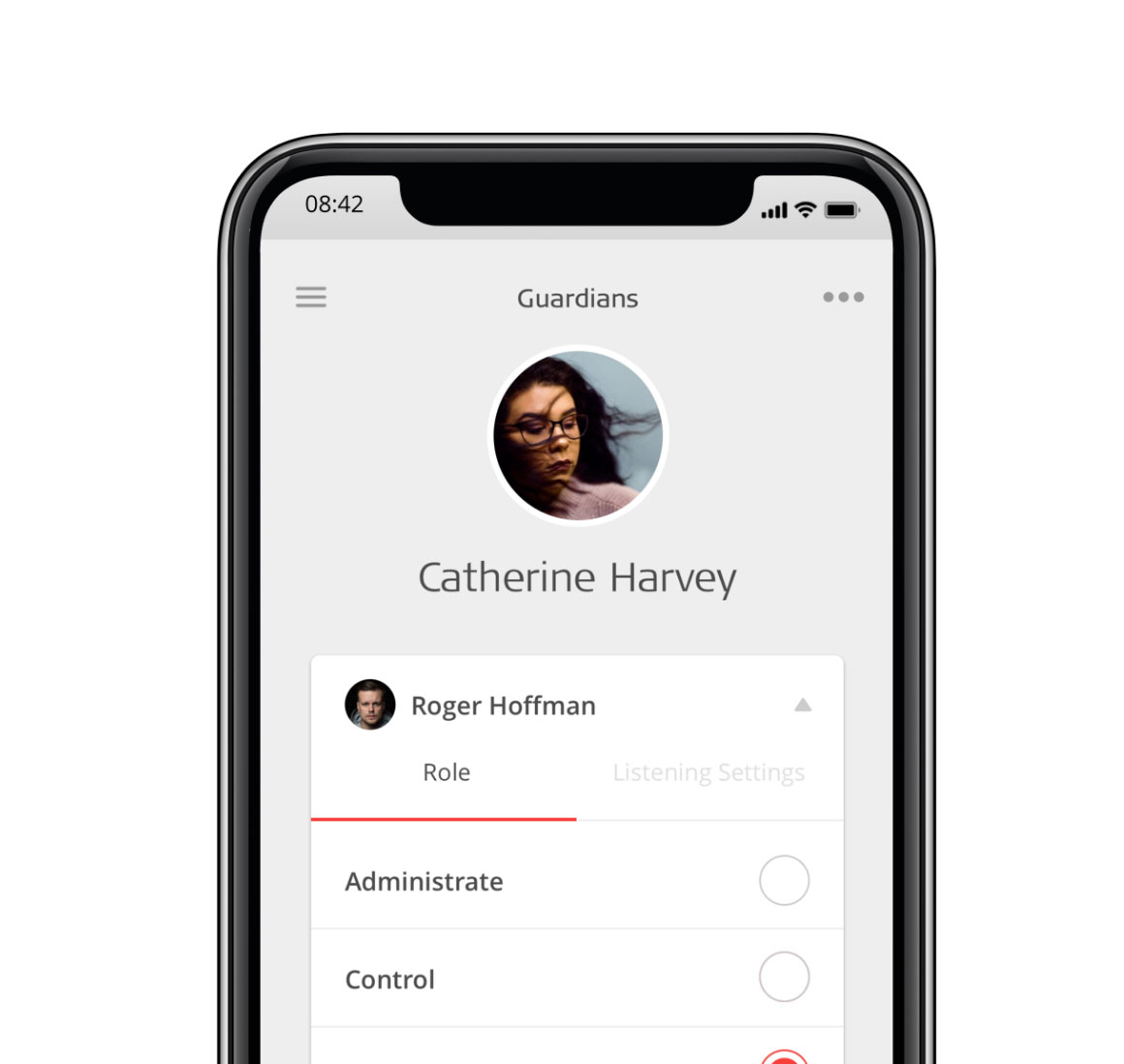 Simple Protection
Increased protection means peace of mind. From accidental spills to a delightful day of diving, RONDO 3 has got you covered.
IP68 Rating
With a rating of IP68, RONDO 3 is water-resistant enough to survive dust, rain, sweat, an accidental spill or splash of water, or even a brief immersion in water* without an accessory. Worries about damaging your processor during your everyday life will be history with RONDO 3!
Make Waves
Do you love swimming or taking an occasional bath? If so, keep RONDO 3 safe and dry with WaterWear. Whether you are diving next to dolphins in salty seawater or cooling off in a chlorinated swimming pool on a hot summer day, these reusable and fully waterproof covers will give you the freedom to hear while enjoying your time in the water.

Simple Personalisation
RONDO 3 can either blend in or stand out—whatever you want to match your mood or show your style.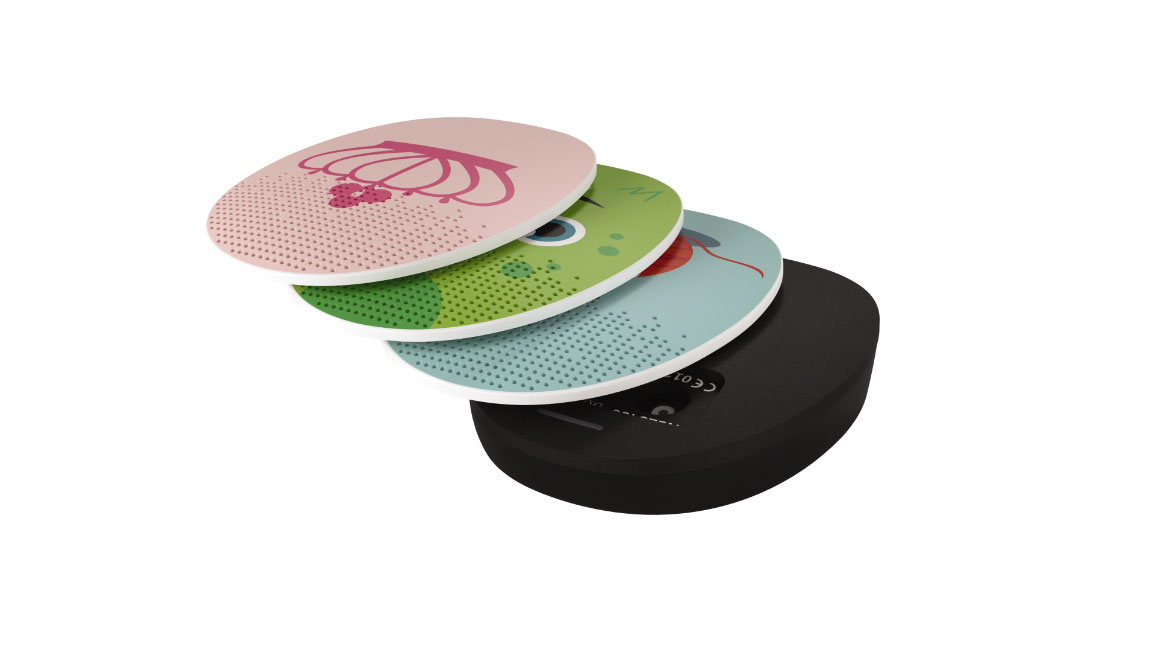 Look and Feel Confident
Look and feel good with RONDO 3. RONDO 3 blends in easily with one of 5 base covers or 9 subtle and discreet hair-patterned Design Covers. There are also Simplicity Covers so locating the button is intuitive for new users and caregivers, and there's even a Mini Cover if you want to make your RONDO 3 even lighter.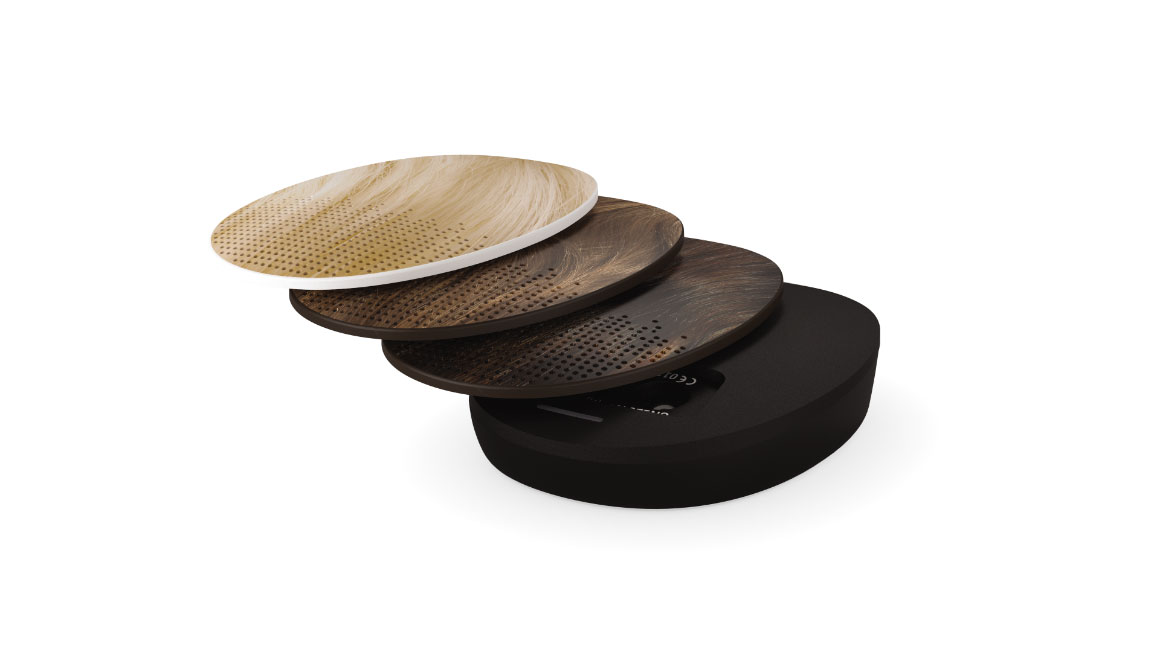 Stand Out with Style
Stand out from the crowd and show your individual style with RONDO 3. With more than 30 sleek and stylish designs to choose from—from elegant and art-inspired to classic patterns and wild animal prints—RONDO 3 can easily change your entire look in a snap!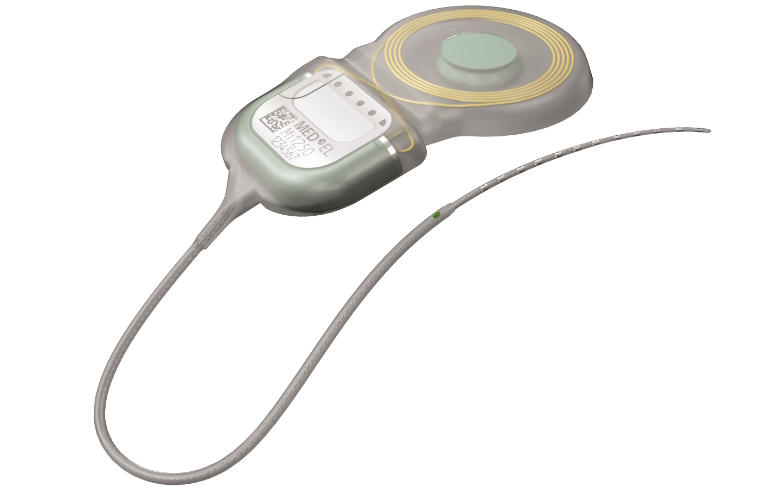 SYNCHRONY 2 Cochlear Implant
A good audio processor is only half the story. Great hearing depends on having a great cochlear implant.
With its unique Triformance technology, reliable design, plus the highest MRI safety available, SYNCHRONY 2 is the ideal implant for you.
Discover More
RONDO 3 is approved in countries that accept the CE-mark and will be available this autumn.
Not all products, features, and indications shown are available in all areas. Please contact your local MED-EL representative for more information.
The Charging Pad is not manufactured by MED-EL.
*Immersion in water (up to a maximum depth of 1 m for 60 minutes).
---
Get RONDO 3 News
Want to be the first to know about the RONDO 3 release date?
Sign up to get the news sent directly to your inbox.