CONCERTO Cochlear Implant
With exceptional sound quality and outstanding reliability, CONCERTO uses the latest technology to make the most of your hearing.
A Great Partnership
Behind every good audio processor is a great implant. An advanced implant works with your audio processor to give you the best sound quality possible—whether you're talking to friends, enjoying your favourite music or just hearing the little sounds in life.
And it's important to keep the future in mind too. Your audio processor can be upgraded every few years, however your implant will be with you for much longer. That's why you should think about which implant will give you the best hearing both now, and in the future.
Why CONCERTO is the cochlear implant for you:
1
Advanced Hearing
Using unique Triformance technology, CONCERTO is designed to give you the most natural sound quality possible.
2
MRI Safety*
Have peace of mind knowing you can undergo standard MRI scans, without the hassle.
3
Lifetime Reliability
CONCERTO is designed with long-term reliability in mind, providing you with years of exceptional hearing.
4
Always Compatible
CONCERTO is compatible with all our current audio processors, so you can upgrade to the latest technology at any time.


Advanced Hearing
CONCERTO is built with Triformance—the most advanced hearing technology available, and unique to MED-EL cochlear implants. Using sophisticated sound coding strategies and longer electrodes, Triformance gives you the most natural sound quality possible.
Triformance is also designed to protect your cochlea, so that your ears are ready for future hearing technology. With Triformance, CONCERTO lets you enjoy great hearing both now, and in the future.

MRI Matters
Life has its bumps and scrapes, but CONCERTO is with you all the way. Its specially-designed magnet means you can undergo standard MRI scans at 1.5 Tesla*, without having extra surgery** to remove the magnet.
And because of our long and positive experience with MRIs, your CONCERTO cochlear implant even comes with a life-long MRI guarantee.***

The Reliable Choice
When choosing your cochlear implant, you should think long term. Your implant will be with you for many years to come, so it needs to be built for future reliability and durability.
With MED-EL, you can expect a cochlear implant of the highest standard. Each implant is handmade at our headquarters in Europe, using decades of experience to ensure it is of the quality you deserve. It's this dedication that makes MED-EL the reliable choice for your cochlear implant.
Always Upgrade
Just because you are receiving your implant now, that doesn't mean that you won't benefit from future hearing technology. CONCERTO is compatible with all available MED-EL audio processors, making it possible to upgrade at any time.
This allows you to use the latest technology without having extra surgery to get a new implant, so that you can always hear your best.

Our Audio Processors
Of course, your implant is only half the story. You also need to choose an audio processor, which will work with your CONCERTO implant to give you great hearing.
Take a look at the audio processors below, and see which is the right fit for your lifestyle.
SONNET 2

RONDO 3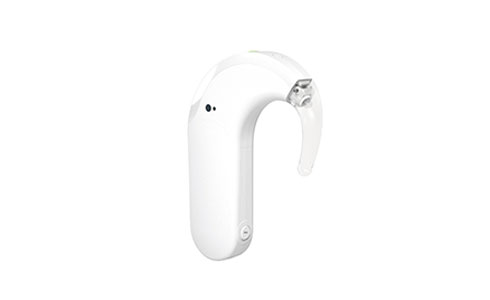 SONNET 2
Whatever your lifestyle, SONNET 2 is made for you. Wear it the way you want to. Connect it to the phone you already have. And experience your best hearing, whatever you're doing.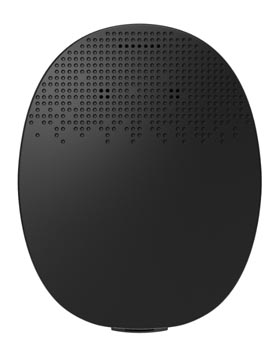 RONDO 3
The RONDO 3 audio processor makes hearing incredibly simple. With wireless streaming, wireless charging and superior hearing performance, RONDO 3 gives you simple hearing for all day—every day. It's simply incredible.
* The CONCERTO cochlear implant is MR conditional. Recipients with a CONCERTO cochlear implant may be safely MRI scanned at 0.2, 1.0 and 1.5 Tesla following the conditions detailed in the instructions for use.
** Unless required for diagnostic reasons.
*** The terms and conditions of the MRI Guarantee can be found here.
Width: 25.4mm
3.3mm
165°
4.5mm
⌀ 1.0mm
1.4mm

CONCERTO
Cochlear Implant (Mi1000)
Stimulation Features
Sequential and parallel stimulation
Maximum pulse rate: 50,704 pulses per second
Pulse width per phase: 2.08–425.0 μs/ph
Time resolution (nominal values): 1.67 μs
Overall amplitude range: 0–1200 cu
Pulse Shapes
Biphasic, symmetric triphasic and triphasic precision pulses
Comprehensive Diagnostic Toolkit
Status Telemetry
Impedance and Field Telemetry (IFT)
Auditory Nerve Response Telemetry (ART™)
Electrically Evoked Auditory Brainstem Response (EABR)
Electrically Evoked Stapedius Reflex Threshold (ESRT)
Electric Acoustic Evoked Potential (EAEP)
Safety Features
Output capacitors for each channel
Unique Implant ID (IRIS)
Housing Design
Length: 45.7mm
Length at stimulator: 17.3mm
Width at stimulator: 25.4mm
Width at coil: 29.0mm
Thickness at stimulator: 4.5mm
Thickness at coil: 3.3mm
Pin length: 1.4mm
Pin diameter: 1.0mm
Weight: 7.6 g
Get in Touch
Would you like more information on our hearing loss solutions? Just fill out our simple contact form and we'll get back to you.