SONNET
CI and EAS Audio Processor
These support guides will help you handle and care for the SONNET & SONNET EAS Audio Processor.
Turning On and Off
You can adjust your volume up and down with the FineTuner Remote. If your volume changes unexpectedly, ensure that your FineTuner is not being activated accidentally. You can use the FineTuner keypad lock to avoid accidental activation.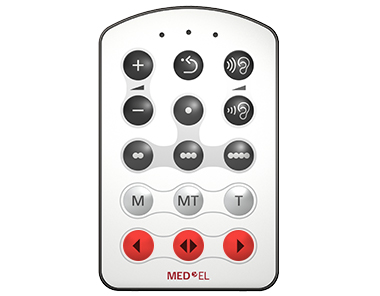 To prevent accidental setting changes, you can activate the FineTuner Keypad Lock. If any key is pressed while the keypad is locked, the red LED light on the FineTuner will blink.
Activating the Keypad Lock
Press and hold the key for 5 seconds, or until the red and amber lights blink alternately.
Press the key. When the keypad has been locked successfully, the amber lights will blink.
Deactivating the Keypad Lock
Press the key twice. The second time, press and hold for at least 5 seconds, or until the red and amber lights blink alternately.
Press the key. The amber lights will blink to indicate that your FineTuner is unlocked.
If your volume seems to be going up or down rapidly without your input, follow these steps.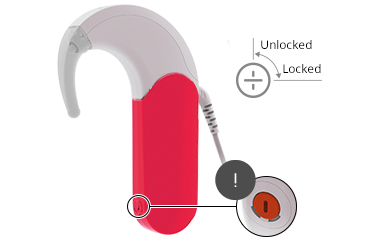 Check that the battery pack cover is in the unlocked position. If it's not, use the screwdriver provided in your SONNET kit to turn the lock counter-clockwise to the unlocked position.
Be careful not to use too much force when you turn the battery pack cover lock.
---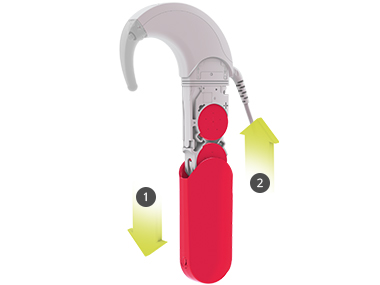 Turn your processor off by removing the battery pack cover 1. Then turn your processor back on by sliding the battery pack cover over the battery pack frame 2.

Refer to your user manual for more information.