SONNET EAS Audio Processor
SONNET EAS Audio Processor
Make the most of your hearing with SONNET EAS audio processor, part of the Electric Acoustic Stimulation system. Featuring a stylish design and flexible connectivity options, SONNET EAS fits right in with your lifestyle.
The Ideal Choice
Lightweight, water-resistant, and easy to connect: SONNET EAS is an audio processor built for you. Its rechargeable batteries are great for power on the go, and of course, it offers great sound too. What's more, SONNET EAS's acoustic unit is specially molded to fit your unique ear.
Optimal sound quality
Water-resistant design
Wireless connectivity
Rechargeable batteries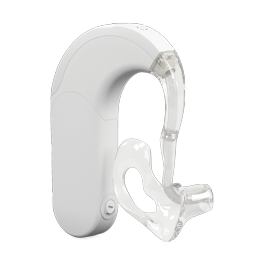 Always Adaptable
Your audio processor will be with you in many different places. You may be alone at home one moment and in a noisy café the next. To keep up with your busy lifestyle, SONNET EAS adapts to your environment using Automatic Sound Management 2.0 technology. With less time spent manually changing settings, you can just enjoy the conversation—wherever you are.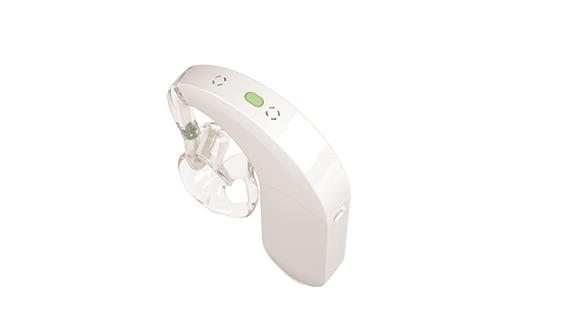 Microphone Directionality focuses your hearing by using two microphones to sharpen the sounds in front of you. This gives you better listening, especially in noisy settings.
Wind Noise Reduction minimises continuous wind noise, making it easier to hear in outdoor settings. The wind noise reduction can be adjusted for your specific needs.
Automatic Volume Control continuously monitors your environment and seamlessly adjusts volume levels to ensure every sound is heard clearly and comfortably.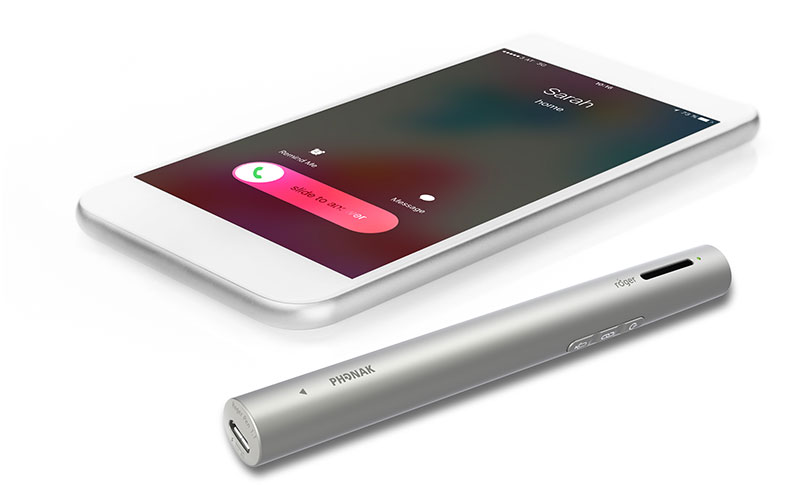 Connect to Life
Whether on the phone, or catching the latest movie, connect your SONNET EAS for easy listening in challenging environments. From sophisticated digital wireless systems, to easy telecoil connectivity, SONNET EAS offers plenty of ways to connect, so that you never miss a moment.


Power Up
Go all day, and then some more. With a battery life of up to 60 hours, SONNET EAS gives you days of uninterrupted listening. Alternatively, the easy-to-use rechargeable batteries offer a convenient way to power your SONNET EAS.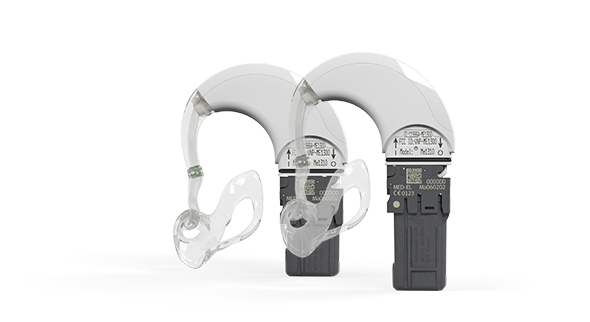 Standard Battery Pack

Rechargeable Battery Pack

Micro Rechargeable Battery Pack

Mini Battery Pack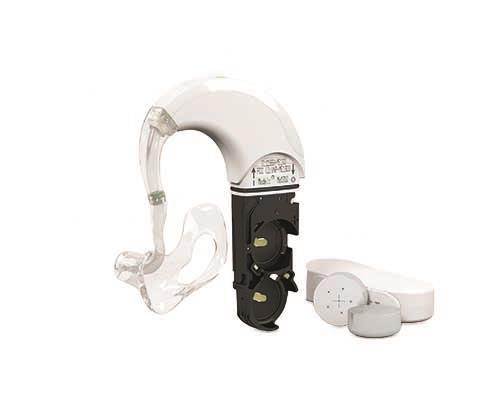 Standard Battery Pack
Stay charged for up to 60 hours. The Standard Battery Pack for SONNET EAS gives you up to five days of hearing from two size 675 batteries. The interchangeable battery pack covers are also available in 15 different colours.
Up to 60 hours of use with a set of two size 675 zinc-air batteries
Up to 8 hours of waterproof hearing with WaterWear and two silver-oxide batteries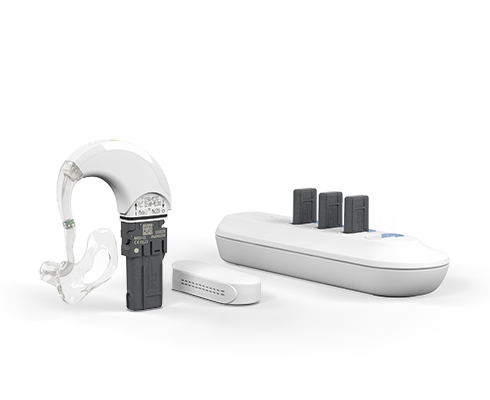 Standard Rechargeable Battery
Go rechargeable. Enjoy up to 10 hours of hearing with the easy-to-use SONNET EAS Standard Rechargeable Battery. You can charge up to four batteries at once with the USB charger.
Up to 10 hours of use per charge
Up to 10 hours of waterproof hearing with WaterWear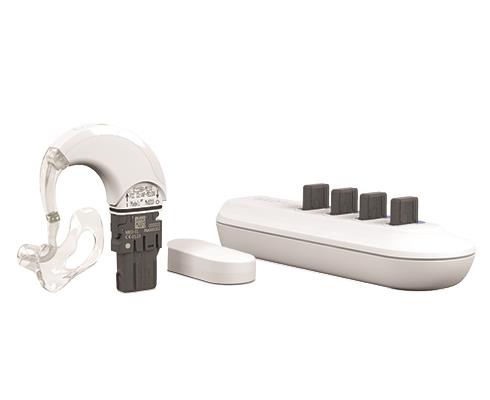 Micro Rechargeable Battery
Choose the lightest audio processor available. SONNET EAS's Micro Rechargeable Battery is compact and exceptionally comfortable to wear. You can charge up to four batteries at once with the USB charger.
Lightest MED-EL audio processor
Discreet wearing option
Up to 7 hours of use per charge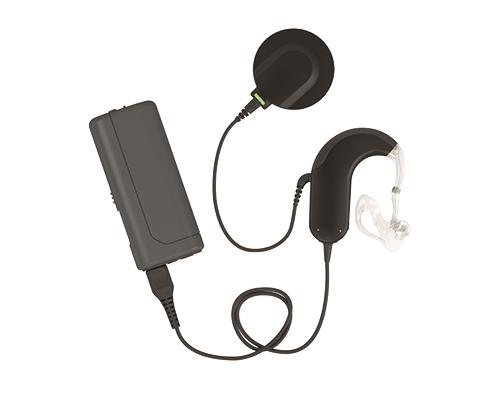 Mini Battery Pack
Power your SONNET EAS for up to 37 hours on a single AAA battery. The Mini Battery Pack is worn off-the-ear, and can be easily attached to clothing or a belt.
Up to 37 hours of use with a AAA battery
Up to 16 hours of use with a rechargeable DaCapo PowerPack

Make a Splash
With SONNET EAS, you can get caught out in the rain! SONNET EAS's water-resistant design protects it from everyday splashes and moisture. So whether you're training at the gym, or simply giving the kids a bath, SONNET EAS has got you covered.
And for swimming lessons, beach days, and other underwater activities, the fully-waterproof WaterWear covers will keep your SONNET EAS safe and dry while you enjoy the water. Just remember to remove the EAS earhook and acoustic unit and replace it with a standard SONNET earhook before use.

For Kids
SONNET EAS is the ideal choice for little ears. Its tamperproof design, link-check function, and flexible wearing options mean that your active child can experience great hearing on the go.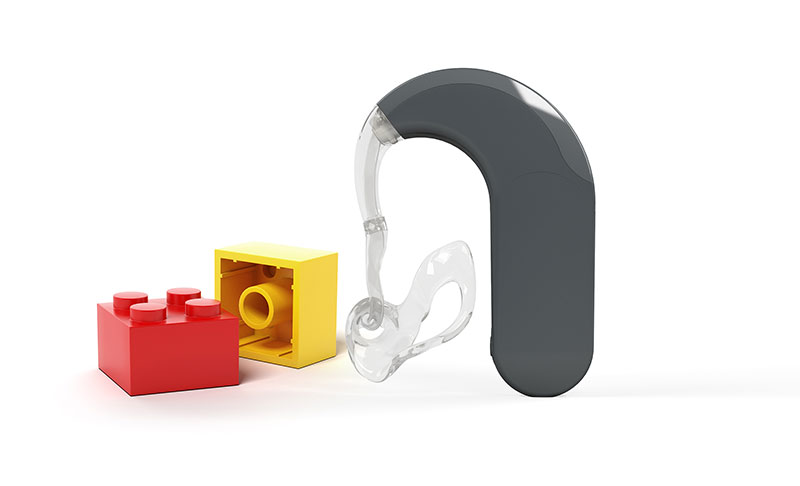 Tamperproof Design

Link-Check Function

ActiveWear

Fixation Options

Micro Rechargeable Battery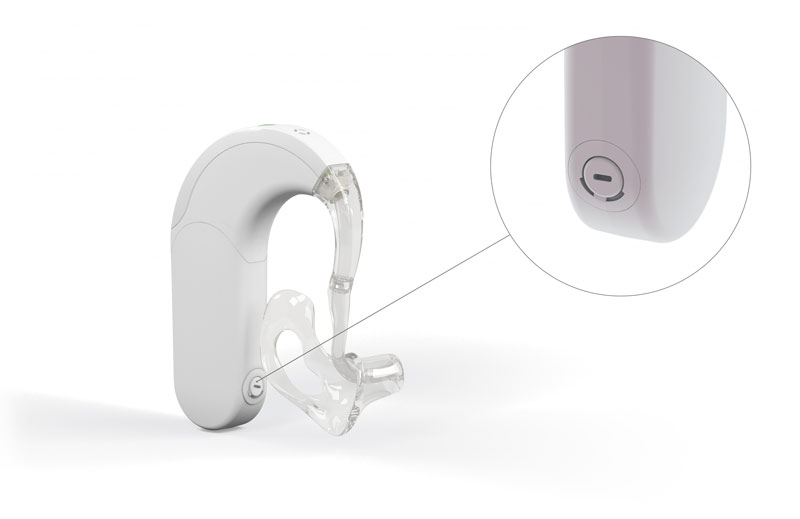 Tamperproof Design
Keep SONNET EAS safe from little fingers. With its lockable, tamperproof design, SONNET stays in one piece, all day long. The lockable covers for SONNET EAS's DL-Coil also keep the cable securely connected to the coil.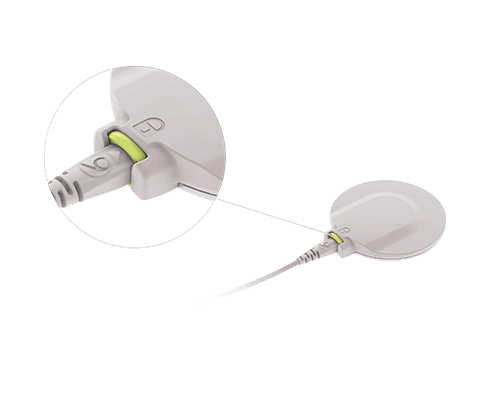 Link-Check Function
It only takes a glance to see if your child's SONNET EAS is working correctly. The link-check function of the DL-Coil quickly shows if the audio processor and coil are properly connected, to make sure your child hears their best at all times.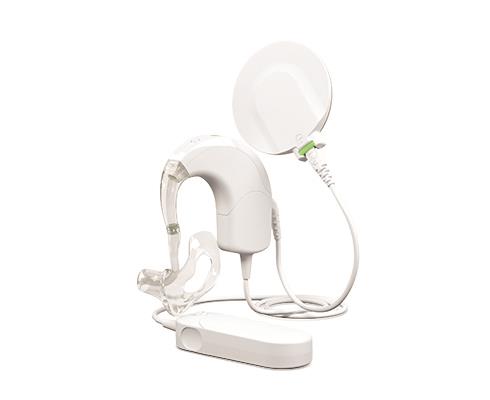 ActiveWear
With ActiveWear, only the lightweight control unit is worn on the ear, while the battery pack can be attached to clothing. This makes SONNET EAS lighter and more secure to wear for younger children, whatever adventures they get up to.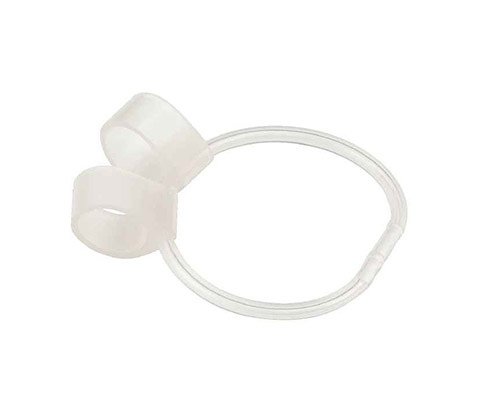 Fixation Options
SONNET EAS is available with a range of fixation accessories, to help keep your child's audio processor snug and secure. From cute clips to bright headbands, there's an option your child will love to wear.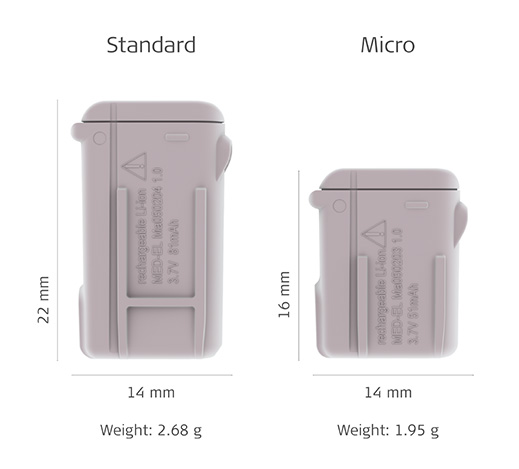 Micro Rechargeable Battery
For the lightest audio processor available, choose to power your child's SONNET EAS with the Micro Rechargeable Battery. These easy-to-use batteries make SONNET EAS smaller and extremely light to wear, giving your child that little bit of extra comfort.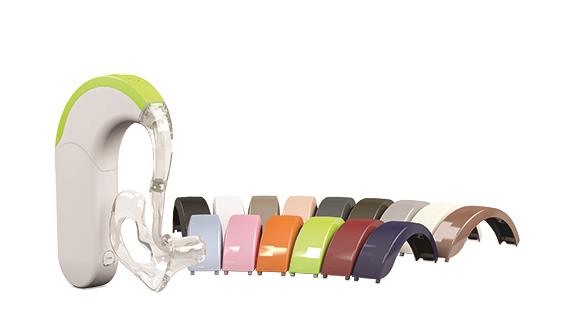 Be Bold
Make your SONNET EAS stand out from the crowd. With the different covers available in a wide range of colours, there are hundreds of combinations to choose from.
If you'd rather your SONNET EAS blended in with your hair, try a Design Cover for your DL-Coil cover. With nine different hair tones available, plus plenty of colourful designs, you can find the Design Cover to suit you.
Just click below to find your ideal look with our interactive Colour Configurator.
Base and Coil
Microphone & Battery Covers
Black

White

Nordic Grey

Beige

Anthracite

Ebony

Sienna Brown

Cool Grey

Creme

Baby Blue

Baby Pink

Orange

Green

Bordeaux Red

Pacific Blue
Cables
Additional Coil Covers

Your Own Style
Want to give your SONNET EAS a makeover? With adhesive skins from DesignSkins and Skinit, you can change your look in an instant. What's more, you can also upload your own designs and make your audio processor truly unique.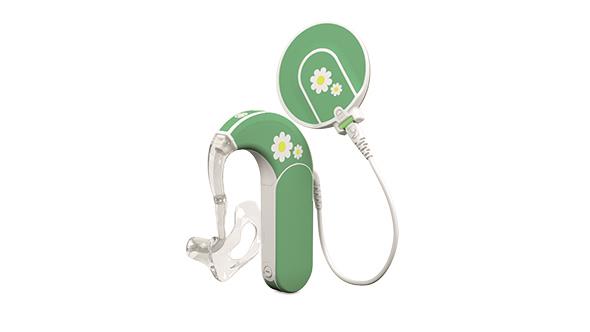 SYNCHRONY EAS
Great sound quality is only possible with a great implant. With SYNCHRONY EAS you can benefit from the latest EAS technology, plus the highest MRI safety available.

But the biggest advantage of SYNCHRONY EAS lies in its super soft electrodes. Find out about SYNCHRONY EAS's electrodes, and how they help you make the most of your hearing.

Discover More
Width: 37.4mm
Length: 56.7mm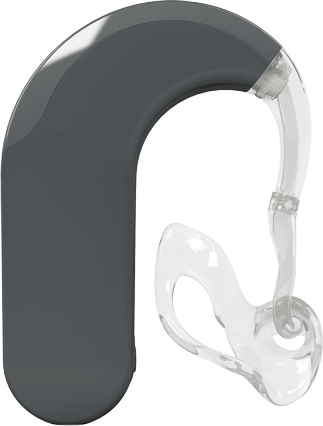 Width: 5.9mm

Width: 9.3mm
Get in Touch
Would you like more information on our hearing loss solutions? Just fill out our simple contact form and we'll get back to you.